There are few things that annoy me more than having chapped lips. It's uncomfortable (and honestly, a little painful). I can't stop myself from picking at the flakes, and lipstick is a no-go. But worst of all, it feels like nothing I do seems to help. That's perhaps the most frustrating part of chapped lips—there's just no quick solve. Anyone else share the struggle? Well, I've never been one to back down from a challenge, so I set out to do some serious research on how to moisturize lips—specifically without using chapstick.
From providing a comprehensive guide to the type of skin on our lips to asking our editors for their favorite lip-hydrating products, I think I've cracked the code to cracked lips. Read on to find out why chapstick isn't the answer (gasp, I know), and the best practices to lock in lip moisture—for good.  
Featured image from our interview with Babba Rivera by Belathée Photography.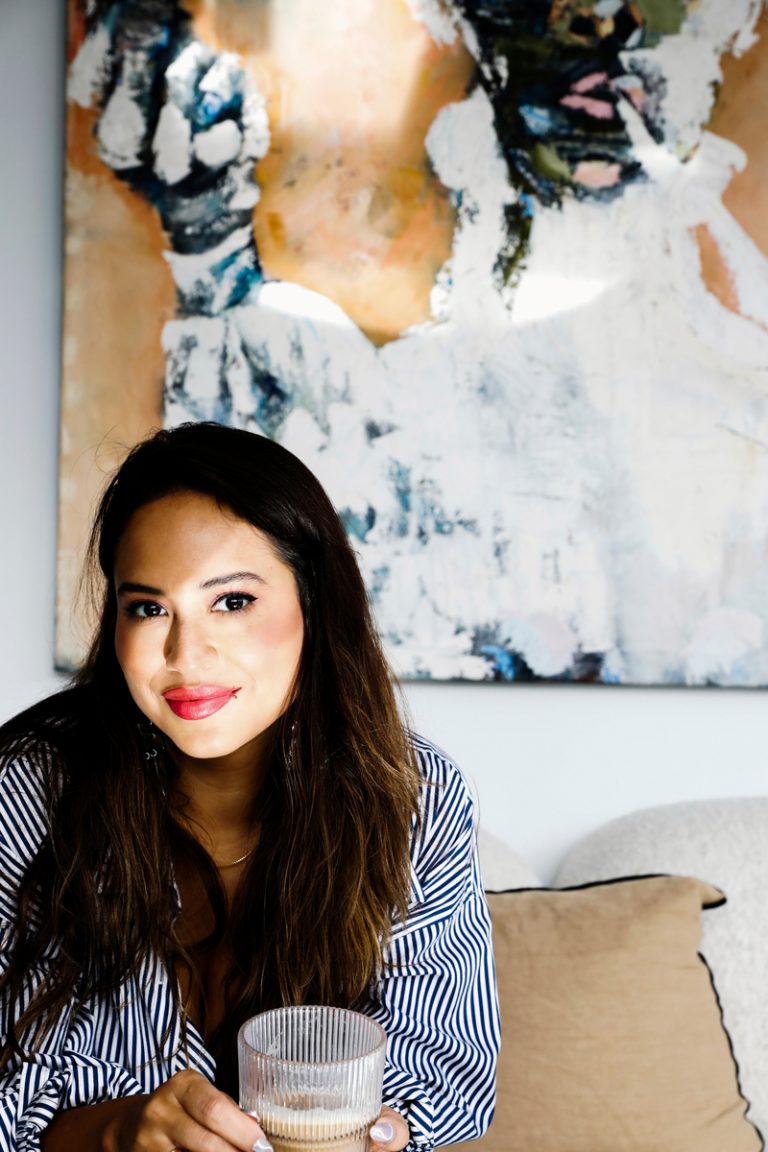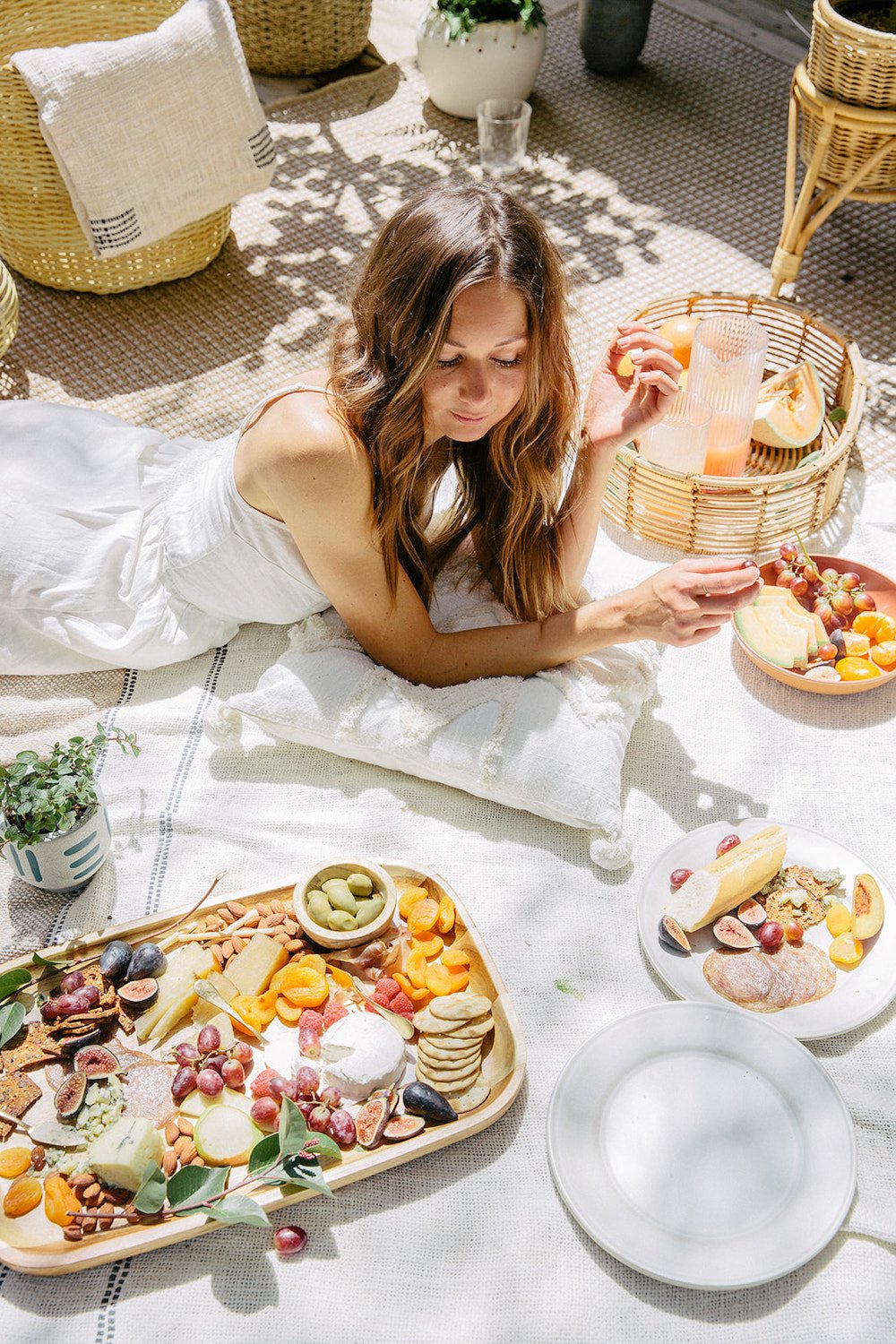 Subscribe
Get the goods.
Gatherings, food, design, wellness, and more—it's the newsletter you'll actually want to read.
Thanks for Signing Up!
Oops!
Looks like you're already signed up or your email address is invalid.
Oops!
Looks like you unsubscribed before click here to resubscribe.
Why does chapstick not always work?
A major source of my chapped lip frustration is consistently using certain products without seeing any results. So I tapped celebrity aesthetician Brittany Blancato to find out why chapstick isn't the answer to how to moisturize lips. 
"Our lips are delicate and thin. Typically chapsticks are only offering temporary hydration relief while combining other ingredients that may cause irritation," says Blancato. Once that temporary hydrator seal evaporates, as it quickly does, your lips can feel even drier than they did before. She notes that this creates a cycle of chasing hydration without relief, and in the meantime, the lips become more dry and scaly. Basically my issue to a tee.
In her viral Instagram video, Charlotte Parler, one of the founders of Dieux Skin and a skincare enthusiast, also points out that the skin on our lips doesn't have any sebaceous glands (oil-producing glands), which is why they tend to get so chapped.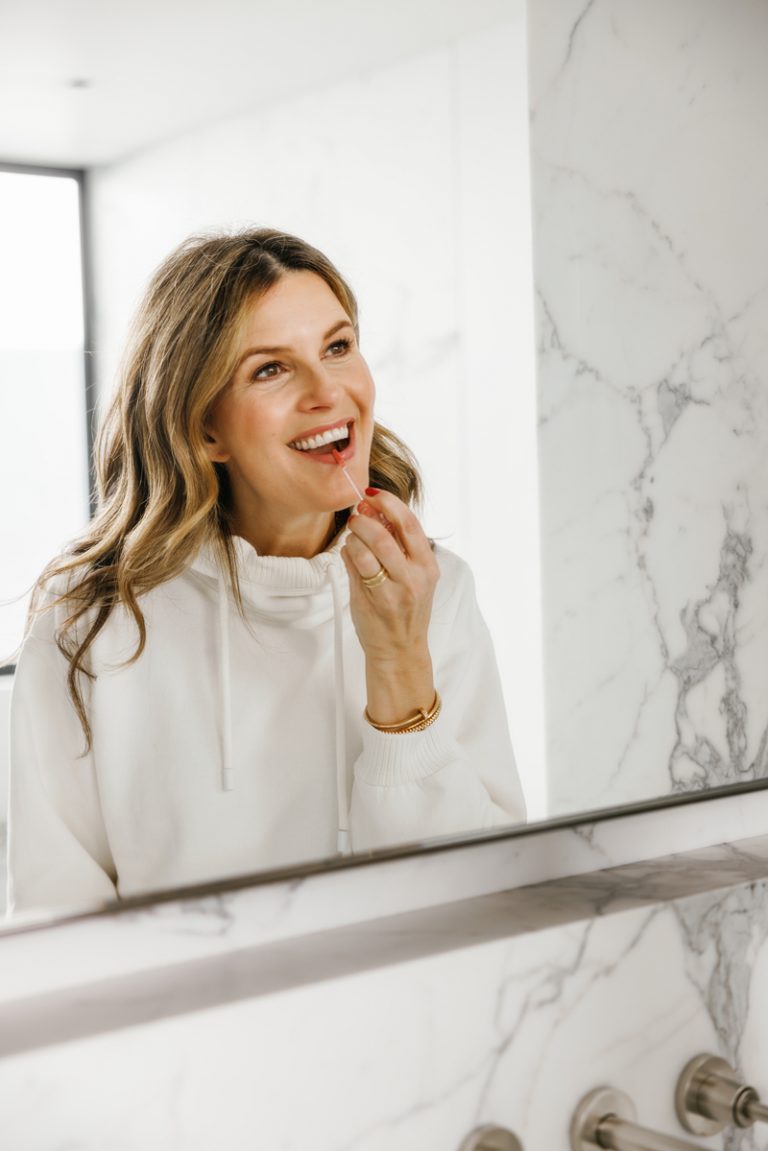 Charlotte Parler's Tips for Perfecting the "Moisture Sandwich"
Parler shared her lip-soothing secret on Instagram… AKA my recent savior. Her three-step technique for how to moisturize lips is called the Moisture Sandwich and is designed to not only moisturize, but trap it all in for long-term effects. Implement this into your skincare routine or use it as needed. You can thank her later.
Moisten your lips with a sip of water. As I mentioned earlier, Parler notes that this is extra important because the skin on our lips does not have any sebaceous glands, so the water is a great base. 
Lather your lips in a generous coat of lip balm or cream. Following the sip of water, the balm or cream brings immediate moisture to the lips. In her video, Parler uses La Roche-Posay Cicaplast Balm, which is a multi-purpose Vitamin B5 cream for dry skin. 
Top it all off with an ointment. This is the third and most important ingredient of the Moisture Sandwich because it traps in all that work you just did and forces your lips to absorb the water and the cream. It's the top piece of bread keeping it all inside (gotta keep the metaphor going). You can use Aquaphor or Vaseline (I love these mini lip tubs) for this step. 
Yes, you might look crazy, but it's better than flaky lips. I like to do this at night before going to bed so I can let The Sandwich 'feed' my lips as I sleep.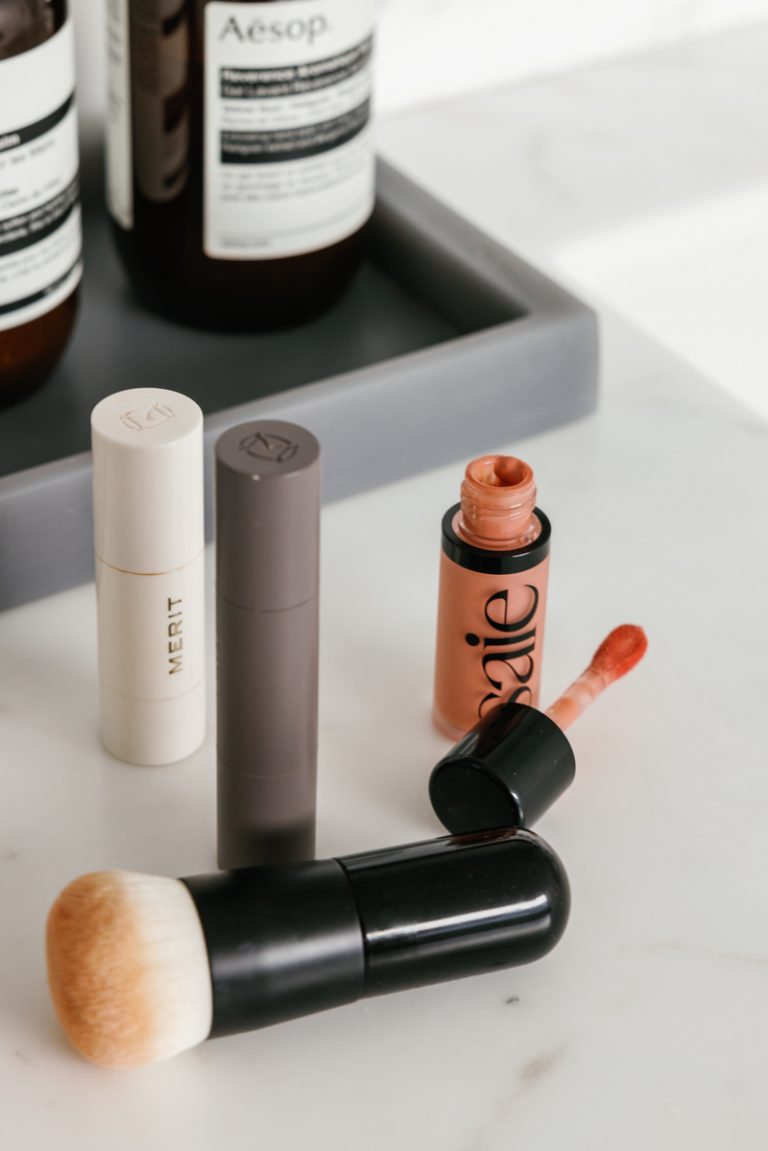 Our Editors' Favorite Products for Dry Lips
Laneige Lip Sleeping Mask
Why I recommend it: This is the last thing I do before I go to sleep, and one of the first things I'm thankful for in the morning. It's always my answer when someone asks me how to moisturize lips. It uses Laneige's "Berry Mix Complex," which is full of antioxidants and vitamin C, along with their Moisture Wrap technology to lock in hydration—all night long. The Moisture Wrap technology is a combination of hyaluronic acid, a humectant (attracts water from the air or skin), and other minerals that act as a barrier on your lips. This product is definitely a cult favorite, as every single one of my friends has it, too.
Merit Tinted Lip Oil in Warm Clear
Why I recommend it: MERIT nailed it with this formula. Clean, efficacious, and free of any potentially toxic additives, this sheer oil leaves my lips super hydrated with the slightest sheen that lasts. Best yet, it never leaves any sticky residue. I always have one of these in my purse, on my desk, and in my makeup bag. (Note: For a hint of color, I also just bought Merit's Signature lipstick in Millenial—which I love.)
Naturium's Phyto-Glow Lip Balm
Why I recommend it: Say hello to deeply moisturized, glossy lips. This product from Naturium is the best of both worlds: a super hydrating lip gloss and a nourishing lip balm. I wear it all day, but I particularly love it before going to bed. Made with plant squalane and shea butter, your lips will feel silky smooth in no time. I have this lip balm in clear, but it comes in a few different tints!
LiveTinted, Unity Balm Gloss
Why I recommend it: This gloss is a must-have in my bag and on my desk at all times. I've ditched all my other chapsticks for this one product. The uber-hydrating formula is packed with squalane, hyaluronic acid, and vitamins C and E, giving it all those bonus skincare ingredients on top of the hydration. Unlike other glosses, it's not sticky and it lasts on my lips for hours. Plus, I like that it adds that extra bit of shine for something special. I can also dab it on my skin for extra shine and hydration, which is much appreciated because I love a product that can function in multiple ways.
Revision Skincare Youthful Lip Replenisher
Why I recommend it: It's difficult to describe my pure love for this product. When your lips are chapped or cracked, there's nothing like it. Even when your lips aren't chapped, there's still nothing that works quite as brilliantly as Revision's product. Glide on the gooey substance (armed with hyaluronic acid, shea butter, and antioxidants) and your lips will feel plumped and quenched for hours. The only downside is that the product is so gooey and sticky, you might prefer it as a night treatment only. However, if you don't mind a little Lancome Juicy Tube-style consistency, gloss away all day.
The Lip Balm from Augustinus Bader
Why I recommend it: Ladies and gentlemen, may I introduce you to the lip balm to end all lip balms. This super-nourishing pick from Augustinus Bader is clean, vegan, and offers sustainable packaging. I love slathering all over my lips at night, in the morning, and just about anytime my pucker needs a little love. What's more? This can double as an eye balm as well. Told you… wonder balm!
Alder New York 4x Lip Balm Set
Why I recommend it: I move around a lot, but the single consistency of my humble abodes seems to be an interest in locales that require an extra bit of hydration infused into my skincare routine. (Oregon, Vermont, Chicago… I have a thing for the harsh weather.)
But once I discovered Alder New York's four-pack of balms, my lips were transformed—for the better. Unlike other balms (or the no-go chapstick we alluded to above) these sink deeply into my lips, nourishing and hydrating from the inside out. What's more, I love that they're fast-absorbing, making the final look more matte than melty. Each balm's formulation of cocoa butter, candelilla wax, and vitamin E means my lips are getting a clean, but effective treatment.
I have a tube on me at all times. Vanilla Kush in my purse, Eucalyptus Mint on my desk, the unscented balm in my car, and my favorite—Citron—in my pocket, always.
Three Ships Buttercream Hydrating Lip Mask
Why I recommend it: I'm constantly changing purses and diaper bags so I never remember to pack a lip hydrator. In the particularly dry months I use this lip mask during my Sunday wind down bath ritual, but you can use it up to twice a day if you want. I love that this product is 100% plant-derived and leaves your lips soft and supple. 
What are your favorite products for a hydrated pout? Keep the list going in the comments!