If you've got an iOS device or two, then you'll likely also have chargers and cables to go with each. Wish there was an all-in-one charging solution for everything in the iOS ecosystem? You'll be happy to learn that there is. It's called the MagStack Foldable 3-in-1 Wireless Charging Station and it's currently offered on sale at 36 percent off the MSRP.
The MagStack isn't like any other wireless charging station you've seen before. It actually folds up into different configurations so you can use it in a lot of different ways. Lay it flat on a table and charge three devices at once. Or fold it into a triangle to keep your phone in an upright position for video conferencing. You can even fold it into a stack for easy portability.
There are, of course, other wireless chargers out there. But when you consider how one-dimensional they are combined with the high purchase price, we think the MagStack is clearly the superior option. And since it's on sale this week for just $47.99, it's an affordable way to make your life a little simpler too.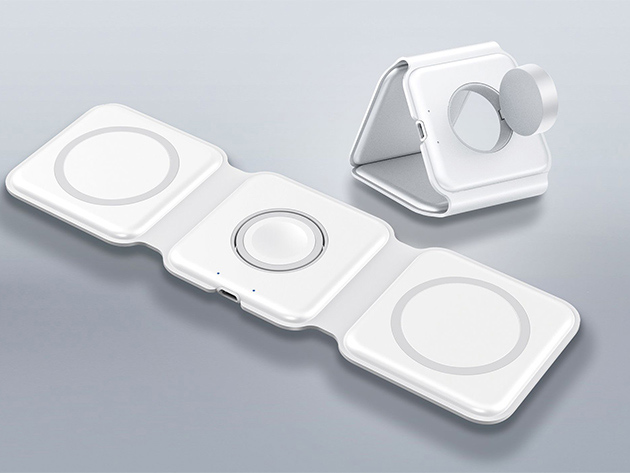 MagStack Foldable 3-in-1 Wireless Charging Station with Floating Stand & 20W Adapter – $47.99
See Deal
Prices subject to change.