As an avid cookbook reader, I always get excited to find a cookbook I connect with immediately. I'll dog-ear multiple pages and plan all of my upcoming meals around the recipes. That's exactly the feeling of excitement and awe when I came across Foodwise, by board-certified nutritionist and classically trained chef, Mia Rigden. With approachable recipes that prioritize nutritious ingredients and delicious flavors, Foodwise has quickly found itself a regular spot on my kitchen counter.
And because we love a weeknight hero, we just had to get the details on one of Mia's go-to recipes from the book—this Za'atar Crusted Chicken. Keep reading to learn more about Mia's approach to cooking, her words to live by ("If it's not delicious, it's not good for you."), everything to know about her guided reset, and of course, the joy of za'atar.
Mia Rigden Shares Her Best Cooking Tips
How would you describe your cooking and food philosophy?
I'm a nutritionist, so of course it's important to me that my recipes are nutritionally-balanced and include health-promoting ingredients. But as a classically-trained chef and food-lover, I want them to be equally exciting and satisfying. I think the combination of nutrition and gastronomy makes for a more enjoyable experience, and that's always the goal when I am creating a new recipe.
I like to think of myself as a guide. I'm not here to tell you what to eat, but rather guide you through your personal nutrition journey.
Personalized nutrition is about figuring out your nutrition needs and how to apply them to your lifestyle so that you can be successful. I like to think of myself as a guide. I'm not here to tell you what to eat, but rather guide you through your personal nutrition journey.
What flavors did you want to emphasize when creating this recipe?
I wanted to make something gluten-free with a dynamic flavor profile, so I swapped breadcrumbs for almond flour and za'atar—and it worked!
What makes this recipe your go-to?
Foodwise is all about recipes that are easy enough for a healthy weeknight dinner, yet exciting enough to serve to friends or loved ones over the weekend. This is one of those dishes. It's just as quick and easy as it is fun and flavorful. Plus, my three-year-old will eat it, so that's a major win!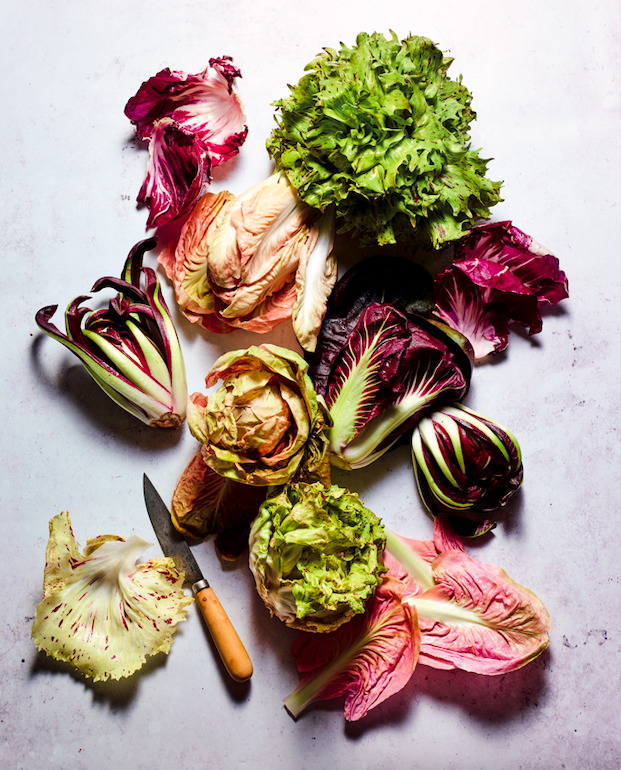 We love a good one-pan, minimal-equipment recipe. What kitchen tools do you need to make this recipe?
This is a one-pan dish. You'll need a couple of shallow bowls to create the crust, but it does not require any special tools. Make sure you have a pair of tongs for easy flipping and taking the chicken out of the pan. 
What stand-out ingredients make this recipe special? 
Za'atar is one of my favorite spice blends. Specific blends may vary, but it usually includes spices like oregano, thyme, sumac, marjoram and cumin, and sesame seeds. It's such an easy way to add so much flavor (and nutrition!) to the dish. 
What are some ingredient swaps to know about?
If you don't have za'atar, you could use another spice or spice blend, like an Italian blend or—my personal favorite—gomasio (a Japanese sesame salt that should be in everyone's pantry!). 
We love a good cooking hack. What techniques do you use in this recipe to make it special?
Brining your chicken makes it immensely juicer and more flavorful. It requires a little advanced planning and prep, but it is well worth it.
"The Reset" is a crucial part of your nutrition approach. Can you tell us more about it?
I have been doing The Reset for over a decade and it has been life-changing for me. It's given me so much vitality and energy and a deeper understanding of my body and what works for me. I look forward to it every year. 
The program [from Foodwise] encourages 21 days of delicious, nutrient-rich, and satisfying foods to help you feel your very best. If you want to have more energy, sleep better, re-evaluate your relationship with certain foods, kick habits that don't serve you, or feel more confident in your body, you have to be consistent. I think it's easier to be successful with it when you have a plan to follow and delicious food to eat. After those 21 days, you will have developed some healthy new routines you love while having the opportunity to rethink some of your old habits. 
What do you hope people feel or learn when they make one of your recipes?
My hope is that readers will love the taste and ease of the recipes as much as they love how this style of eating makes them feel. There is so much uncertainty and fear around nutrition. I want people to feel confident and empowered by their food choices; to love what they eat and feel great eating it. 
Are there any other recipes from Foodwise that readers should cook first?
The spiced tomato and shrimp bisque is a favorite, as is the chocolate avocado mousse.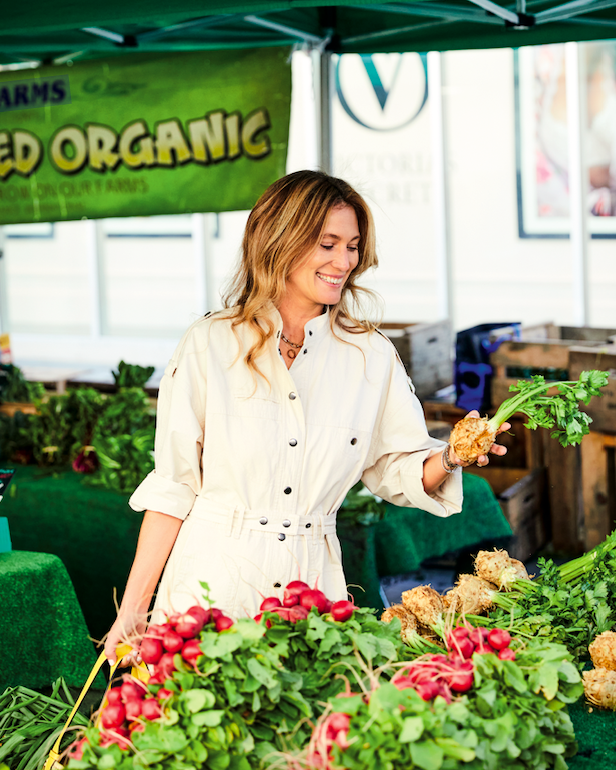 Get the recipe for this Za'atar Crusted Chicken below, and follow Mia Rigden on Instagram and at her website, where she also has online courses, Nutrition for Food Freedom and Meal Prep Made Easy, and works with clients 1:1. 
Excerpted from Foodwise. Copyright © 2023, Mia Rigden. Reproduced by permission of Simon Element, an imprint of Simon & Schuster. All rights reserved.