The S&P 500 (SPY) managed to break through the important 4,000 level, which is great news for stock traders. Looks like we might be able to climb that wall of worry after all! How did we manage to turn things around after "the worst week" so far in 2023? Read on to find out.
(Please enjoy this updated version of my weekly commentary originally published March 3rd, 2023 in the POWR Stocks Under $10 newsletter).
Market Commentary
he past two days have seen a few positive catalysts that kicked things into a positive direction and pushed shares back above 4,000 (although we still have a ways to go before we retest the important 4,100 level).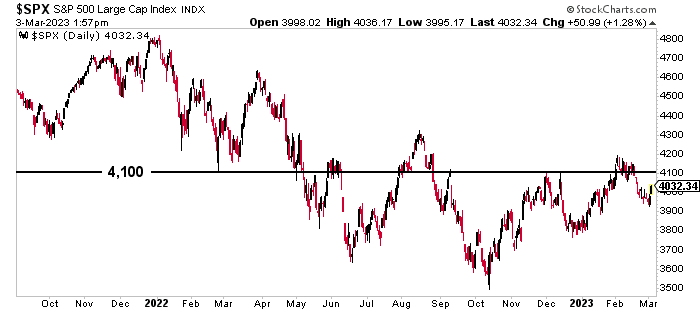 First off, the 10-year Treasury yield also dropped below 4%, which was a positive sign for the market.
The PMI data for February also had traders' attention. PMI improved to 50.6, beating analysts' consensus of 50.5. ISM Non-Manufacturing PMI went down from 55.2 to 55.1, but still managed to exceed expectations.
According to Andrew Hunter, Deputy Chief U.S. Economist at Capital Economics, the figures suggest that the economy is growing, but not as fast as some people were thinking.
Most market segments, especially Consumer Cyclical and Real Estate stocks, had a good day, except for Consumer Defensive stocks, which didn't see much upward movement.
This indicates traders are still in "risk on" mode, which means they're willing to invest in more volatile assets right now. That's great for our stocks under $10.
If the S&P 500 (SPY) stays where it is, we'll have a positive week, which is a big win after last week, which was one of the worst so far this year.
The Federal Reserve also made headlines this week, as it released its semiannual Monetary Policy Report to Congress. The report lays out the Fed's plan to continue increasing interest rates to get inflation back to 2%.
Atlanta Federal Reserve President Raphael Bostic wrote an essay calling for the central bank to raise its policy rate by 50 basis points to a range of 5%-5.25% and then keep it there until well into 2024.
He also said he's keeping an eye on the data and will adjust his policy trajectory if necessary.
The Fed increased the benchmark rate by a quarter of a percentage point in February, and will release new projections after the March 21-22 meeting.
Just like we saw last year, the market will likely make some big moves based on what the Fed officials say between now and then.
Conclusion
While this week saw some wins for the bulls, a lot more will have to happen for the S&P 500 to overtake the important 4,100 level again.
But our portfolio performed well last year despite the volatility, and I expect we'll see the same this year, especially considering we have some positive catalysts coming for a handful of our holdings.
What To Do Next?
If you'd like to see more top stocks under $10, then you should check out our free special report:
What gives these stocks the right stuff to become big winners, even in this brutal stock market?
First, because they are all low priced companies with the most upside potential in today's volatile markets.
But even more important, is that they are all top Buy rated stocks according to our coveted POWR Ratings system and they excel in key areas of growth, sentiment and momentum.
Click below now to see these 3 exciting stocks which could double or more in the year ahead.
All the Best!


Meredith Margrave
Chief Growth Strategist, StockNews
Editor, POWR Stocks Under $10 Newsletter
---
SPY shares . Year-to-date, SPY has gained 5.69%, versus a % rise in the benchmark S&P 500 index during the same period.
---
About the Author: Meredith Margrave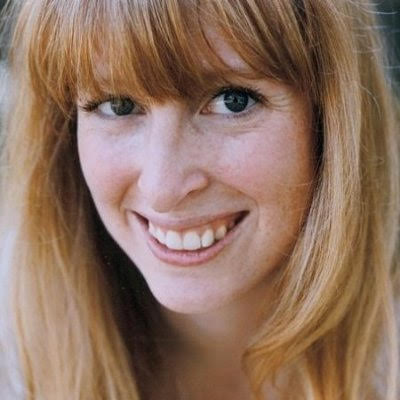 Meredith Margrave has been a noted financial expert and market commentator for the past two decades. She is currently the Editor of the POWR Growth and POWR Stocks Under $10 newsletters. Learn more about Meredith's background, along with links to her most recent articles.
The post Is the Stock Market Finally Bouncing Back? appeared first on StockNews.com