With the S&P 500 (SPY) in free fall this past week, you may be tempted to steer clear of the markets all together. That would be a mistake, as volatile markets provide some of the best buying opportunities…but only if you know where to look. Read on to find out more.
I just read another email from a StockNews customer who says this volatile market has pushed them to the sidelines. And they will "Wait and See" to determine what to do next.
This is investing suicide.
Sorry…just no other way to say it. And yet, this is one of the most common responses by investors when times get tough.
I want to point out the insanity of this approach in the hopes to get people on a more successful investing path.
The Danger of "Wait and See"
On the surface, this seems so logical. To appreciate that the current market condition is rough. The path forward seems unclear. And thus you will wait and see what happens next to then plot your course forward.
Now the reality check…
Consider the wisdom and accuracy of this time-tested investment saying: "There is always a bull market somewhere."
Or as my good friend JC Parets of AllStarCharts.com says "being in a bear market is a choice".
Meaning you can be an investment sheep led off to slaughter with the masses. Or you can be smarter looking in the right places where profits can be made.
For example, it may surprise you to hear that over 2,000 stocks were in positive territory in 2022 even as the bear roared.
Even crazier is to learn that over 1,000 gained more than 50%.
The point is that you can make money if you know where to look. And thus it is NEVER the right time to be on the sidelines in "wait and see" mode.
This leads to the next obvious question…
Do You Know Where to Find Winning Trades REGARDLESS of Market Direction?
It's OK to be honest. Because the vast majority of individual investors do not know the answer.
That is why the average investor does 37% worse than the S&P 500 as they succumb to emotions at all the wrong times…
Buy at the top from too much greed
Sell at the bottom from too much fear
Gladly the next section will provide you with some better solutions…
49 Best Trades for Today's Market
That's how many hand picked trades you will find across the 6 market beating newsletter services inside our POWR Platinum bundle. This includes these popular services:
Reitmeister Total Return
POWR Options
POWR Growth
POWR Value
POWR Breakouts
POWR Stocks Under $10
Plus…POWR Ratings Premium, which gives you full access to our exclusive ratings for over 5,300 Stocks & 2,000 ETFs!
As you can see there really is something here for every style of investor and every market condition.
And right now there are 49 hand picked trades across these 6 active trading newsletters that you can immediately access.
Plus 3 more fresh picks are coming Monday morning to start the new year on the right foot.
Truly this trial is the best way to experience all our active trading services.
$1 for a 30 day trial. That's it…just $1.
After the trial you can keep whatever suits you best. And if that's nothing then that's fine too. There's absolutely ZERO obligation beyond the $1 trial.
So, if your returns have been less than stellar the past year, then you owe it to yourself to experience the outperformance that POWR Platinum offers you in the new year.
Start My 30 Day Trial for Just $1 >>
Wishing you a world of investment success!


Steve Reitmeister
…but everyone calls me Reity (pronounced "Righty")
CEO, StockNews.com & Editor, Reitmeister Total Return
---
SPY shares . Year-to-date, SPY has gained 0.91%, versus a % rise in the benchmark S&P 500 index during the same period.
---
About the Author: Steve Reitmeister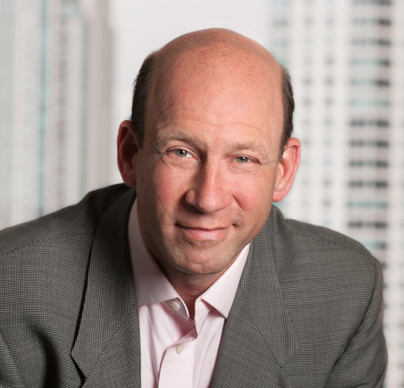 Steve is better known to the StockNews audience as "Reity". Not only is he the CEO of the firm, but he also shares his 40 years of investment experience in the Reitmeister Total Return portfolio. Learn more about Reity's background, along with links to his most recent articles and stock picks.
The post Investors: STOP the Insanity! appeared first on StockNews.com