In the hybrid working world, you have to maximize your productivity at home, in the office, and in transit. The flexible Microsoft Surface Pro is a great option for those people who spend a lot of time working on the go due to its clever laptop/tablet design. But not all of us can afford to splurge on the newest technology.
Fortunately, you can save a bundle when you buy refurbished. For instance, although it's a few generations old, you can get a refurbished Microsoft Surface Pro 5 for $80 off now.
This versatile device has a 12.3″ PixelSense display and 10-point touch support allowing you to take full advantage of the multi-touch gestures incorporated into Windows 10 Pro. The laptop-tablet combo runs on a 7th-Gen (Kaby Lake) 2.6 GHz Intel Core i5-7300U processor with turbo boost up to 3.5 GHz, with 8GB DDR4 memory, and 256GB of onboard storage, giving you laptop-like power with the flexibility of a tablet.
Get the best of a laptop and a tablet in a single refurbished device. Right now, you can get a refurbished Microsoft Surface Pro 5 for 16% off $479 at just $399.99.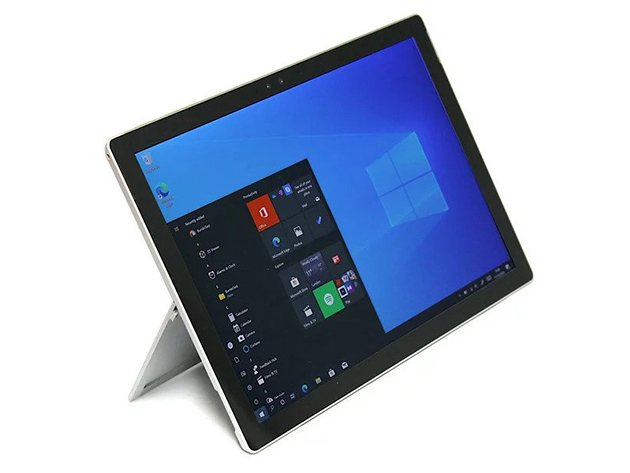 Microsoft Surface Pro 5 (Model 1796) Intel Core i5 8GB 256GB Windows Pro – Silver (Refurbished) – $399.99
See Deal
Prices subject to change.