AT&T has notified around 9 million of its customers about a marketing vendor the company used that was hacked in January, exposing the private information of these wireless accounts.
The wireless company is not revealing much; however, here's what we know and what tips we can give you to protect yourself.
CLICK TO GET KURT'S CYBERGUY NEWSLETTER WITH QUICK TIPS, TECH REVIEWS, SECURITY ALERTS AND EASY HOW-TO'S TO MAKE YOU SMARTER
What information was exposed in this data breach?
The company claims credit card information, social security numbers and account passwords were not exposed during the data breach. However, the Customer Proprietary Network Information (CPNI) of roughly 9 million AT&T users was exposed, which includes information like first names, wireless account numbers, wireless phone numbers and email addresses.
An AT&T spokesperson said, "A small percentage of impacted customers also had exposure of rate plan name, past due amount, monthly payment amount, various monthly charges and/or minutes used. The information was several years old."
HOW TO DECODE INTERNET SLANG YOU RECEIVE FROM FRIENDS AND FAMILY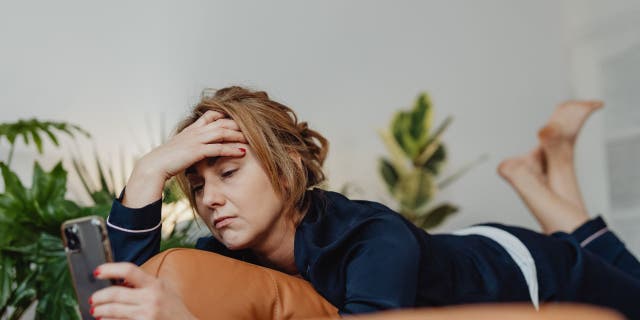 AT&T has notified law enforcement about the data breach; however, the report they gave did not include any specific information about any user's account. They only stated to law enforcement that a breach had occurred, as required by the Federal Trade Commission.
SAVE MORE MONEY WITH THESE TOP PRICE COMPARISON APPS
How can I protect my myself and my data?
AT&T is first urging people to make a CPNI Restriction Request, which would turn off CPNI data sharing on their accounts and reduce the risk of having their information exposed in the future should AT&T use it again for third-party vendor marketing purposes. 
Aside from taking this step, here are some more tips to further protect you:
Have good antivirus software on all your devices
The best way to protect yourself from having your data breached is to have antivirus protection installed on all your devices. This can also alert you of any phishing email or ransomware scams. 
See my expert review of the best antivirus protection for your Windows, Mac, Android and iOS devices by searching "BestAntivirus" at CyberGuy.com by clicking the magnifying glass icon at the top of my website.
FREE ANTIVIRUS: SHOULD YOU USE IT?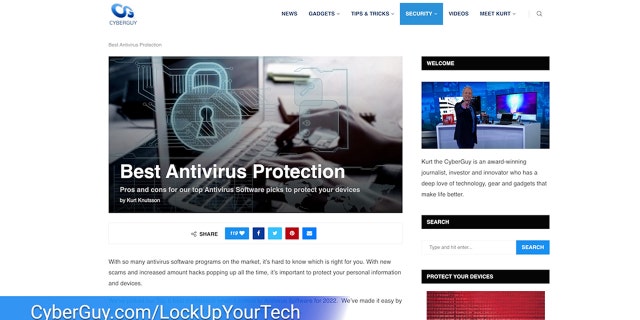 Use identify theft protection
Identity theft companies can monitor personal information like your Social Security number, phone number, and email address, and alert you if it is being sold on the dark web or being used to open an account. They can also assist you in freezing your bank and credit card accounts to prevent further unauthorized use by criminals. 
See my tips and best picks on how to protect yourself from identity theft by searching "identity theft" at CyberGuy.com by clicking the magnifying glass icon at the top of my website.
IPHONE OWNERS OUTRAGED OVER FORCED CLEAN ENERGY USAGE SETTING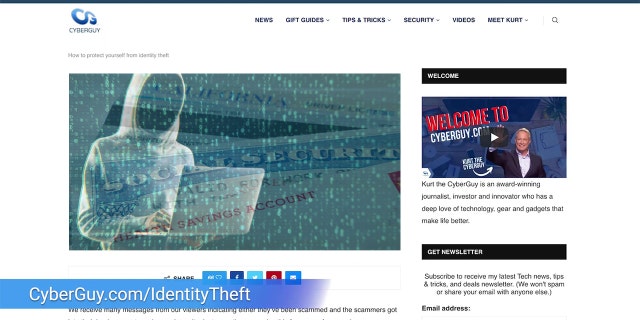 Have strong passwords and use 2-factor authentication
Using the same password across multiple platforms will always make you more vulnerable because if one account gets hacked, they all get hacked. A 2-factor authentication is just an extra shield that will prevent a hacker from getting into your accounts. Make sure to use a password manager to keep track of all your passwords.
BEWARE OF RISE IN SHORT-TERM VACATION RENTAL SCAMS
Create alias email addresses
Sometimes, it's best to create various email aliases so that you don't have to worry about all your info getting taken in a data breach. An email alias address is a great way for you to stop receiving constant spam mail by simply deleting the email alias address.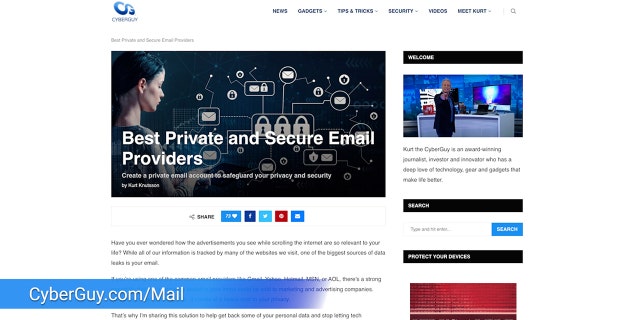 WHY DOES EVERYONE SEEM TO WANT YOUR EMAIL ADDRESS?
To find out more about upgrading the security of your email, head over to CyberGuy.com and search "Mail" by clicking the magnifying glass at the top of my website. 
What extra steps are you taking to protect yourself in a data breach? Let us know your thoughts.
CLICK TO GET THE Online News 72h APP
For more of my tips, subscribe to my free CyberGuy Report Newsletter by clicking the "Free newsletter" link at the top of my website.
Copyright 2023 CyberGuy.com. All rights reserved.