The carefully sequestered, rock-solid-reliable PC I use to test graphics cards became completely and utterly hosed this week. I couldn't even get the system to boot into Windows repair mode to try to troubleshoot it. The culprit? A rare bug in the way Windows interacts with AMD's latest WQHL-certified Radeon drivers, Adrenalin 23.2.2. Some quick Googling revealed that this has been happening to a small handful of other users since Adrenalin 23.2.1 landed in mid-February, with similarly devastating effects.
This experience would be an absolute disaster for anyone who isn't the executive editor of a computer publication with a deep rolodex on hand (though AMD representatives are very responsive to driver feedback on social media). But fortunately, I was able to work closely with AMD on on the issue.
AMD engineers not only managed to diagnose the potential root cause of this exotic bug, but also discovered a just-as-exotic troubleshooting workaround that helped revive my PC. A permanent fix is being investigated, but affected users can hopefully use this workaround to repair their systems without resorting to a full-blown fresh Windows install.
Here's what happened, how it happened, how you can avoid it, and how you can fix it if a similar disaster strikes your PC.
How AMD's Radeon drivers broke my Windows install
I received a new custom Radeon RX 7900 XT for testing this week, so I went about my usual strict process for making sure the PC is up-to-date and ready to benchmark. Before swapping in a new graphics card or new drivers, while my existing stable setup is still intact, I perform several steps to make the system as "like new" as possible, to avoid potential issues caused by swapping in different GPUs from different brands. (The system hardware stays static, with minimal software installed beyond benchmarking tools, to ensure consistency.)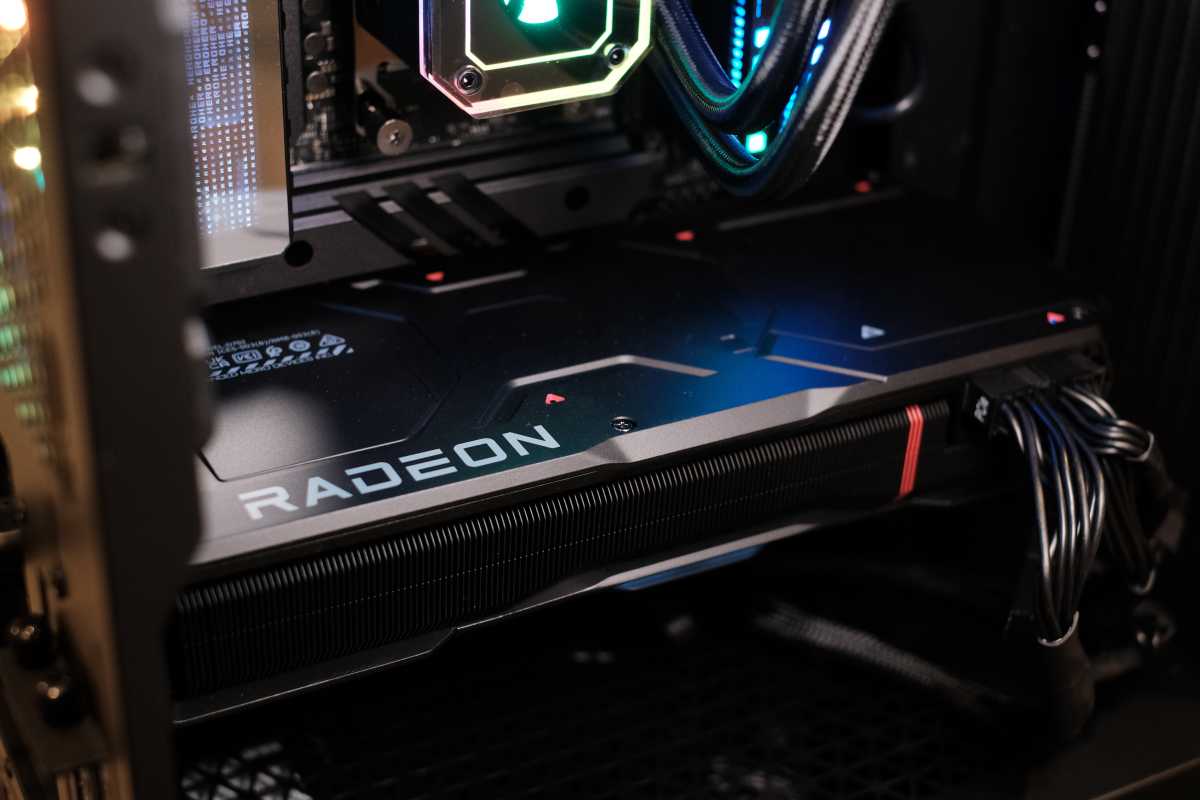 Adam Patrick Murray / IDG
I already had a GeForce RTX 4070 Ti set up to give Nvidia's awesome RTX Video Super Resolution a whirl. With it installed, I manually updated Windows 10. Then, I powered down the system and replaced the 4070 Ti with the Radeon RX 7900 XT. It booted up normally. I then used Windows 10's Add and Remove Programs tool to uninstall all Nvidia software from my PC and rebooted. Standard stuff. I then used the fantastic DDU Uninstaller tool to ensure that Nvidia's bits were truly and completely eradicated, and rebooted. Everything went fine.
Then the problems started.
I opened up Chrome, navigated to AMD's website, and downloaded the WQHL-certified Adrenalin 23.2.2 drivers that the site recommended for a 7900 XT. Then I installed the driver, checking the box to perform a "factory reset" clean installation rather than an upgrade-in-place. It turns out that checking that box, done in conjunction with a silent Windows update occurring in the background without my knowledge, probably led to my rig's downfall.
Everything went well—until the software said I needed to reboot my PC to finish the driver installation. After restarting, my system hit the MSI BIOS splash page like normal, but the second it tried loading Windows it immediately suffered a Blue Screen of Death, flashing the "Inaccessible Boot Device" error code shown in the image in the tweet below (which is unrelated to this AMD issue). Ugh. The system then started an endless cycle of BSOD > reboot > BSOD > reboot without kicking off automatic repair attempts or presenting me the usual Windows troubleshooting options.
I didn't have time to troubleshoot it so I powered down the system and tried again the next day. Same deal. I yanked out the custom Radeon RX 7900 XT I need to test and replaced it with AMD's reference Radeon RX 7900 XT. This time, after two BSOD > reboot cycles, Windows attempted to automatically repair the system after the BIOS splash screen. Success! …or so I thought. But I was terribly, terribly wrong.
Instead of correcting the issue, selecting Startup Repair made it even worse. When it was done, the screen went dark and completely unresponsive (while still powered on). Now, whenever I tried to boot the computer, I saw the little "Windows thinking about it" circle spinning after the BIOS screen for a brief moment, then a return to the infinite blackness. My Windows install was hosed so hard that the BSOD crashes didn't even occur anymore, and I had no chance to try standard Windows troubleshooting efforts.
In desperation I tried replacing the Radeon RX 7900 XT with the RTX 4070 Ti and an Intel Arc A750—GPUs I've tested in the past two weeks, that worked reliably—but to no avail.
Googling the issue surfaced this WCCFTech article from mid-February along with plenty of other coverage, citing numerous user reports of Adrenalin 23.2.1 destroying their Windows installs. It is a deeply frustrating experience, and one that would be disastrous for a standard PC gamer. I tweeted about my woes and an AMD representative emailed me within minutes. Obviously, being the executive editor of Online News 72h may fast-track me for a quick response (though again, AMD representatives are very responsive to driver feedback on social media). In this case, my high-profile headaches managed to help AMD probe the core issue, so I can provide troubleshooting steps that worked for me and happily report that a permanent fix is being investigated.
How to fix Radeon drivers breaking your Windows install
I could've simply slapped in a new SSD with a clean Windows install, but we spent two days going through various troubleshooting fixes while AMD engineers tried reproducing and diagnosing the problem. Swapping GPUs, trying new monitors, yanking the display cable out at different times, clearing the CMOS, and ensuring UEFI was selected instead of CSM in the BIOS (it was!) all proved fruitless.
But this morning, AMD's team got back to me with another suggestion: When the BIOS splash screen is up right after turning on the PC, slam the power button to try to coax Windows into forcing an automatic recovery attempt. I tried it four times to no avail. I was told to keep it up, that it would work eventually. And after fifteen total tries, it did!
I'm not sure what caused it to finally catch, but timing seemed to play a part in it. Hitting the power button while the BIOS keypress options were up simply turned off my PC immediately. Hitting it once the spinning "Windows thinking" icon appeared kept the PC on, but did nothing—my system simply black-screened again. Eventually, I managed to hit the power button in the split second between the BIOS options disappearing and the Windows circle appearing, and that managed to kickstart an automatic recovery attempt.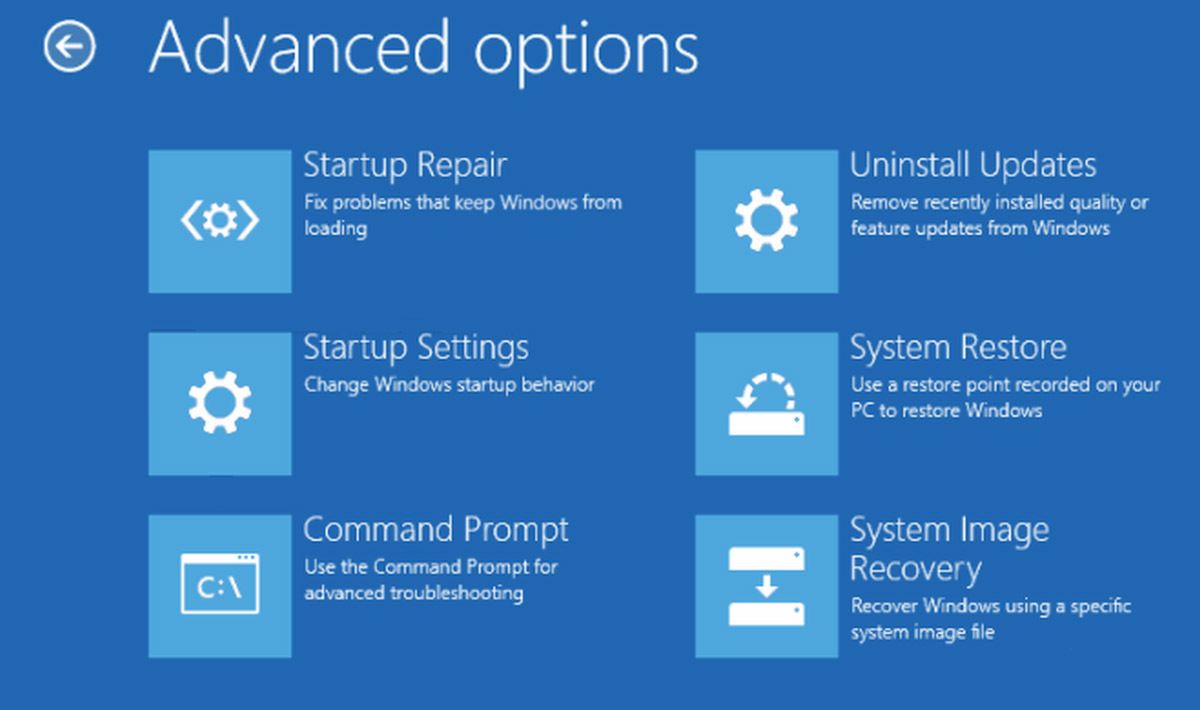 IDG
Success!
After Windows did its thing for a bit, I eventually wound up in the Windows recovery tools menu, able to restart my PC or select advanced options. I went into the advanced options' troubleshooting menu and selected System Restore, since Startup Repair hosed my PC even worse before. I selected a restore point from mid-February, loaded it up, and after two agonizingly frustrating days, my test rig was back in action. If you've suffered from the recent Adrenalin drivers corrupting your Windows install, try this process to hopefully get back on your feet.
But how did this happen, and how can you prevent it from happening to you?
How to avoid Radeon drivers breaking your Windows install
AMD tells me it took dozens of attempts to recreate the issue in their labs due to its extreme rarity. On a call, one representative actually called me "patient zero." The company provided me with the following statement while its investigation is ongoing:
"We have reproduced an issue that can occur in an extremely small number of instances if a PC update occurs during the installation of AMD Software: Adrenalin Edition, and we are actively investigating. We recommend users ensure all system updates are applied or paused before installing the driver, and that the "Factory Reset" option is unchecked during the AMD driver installation process. We are committed to resolve issues as quickly as possible and strongly encourage users to submit issues with AMD Software: Adrenalin Edition via the Bug Report Tool."
It's worth noting that my version of Windows 10 was updated prior to attempting the Adrenalin Software install, but the Game Bar or some other part of Windows may have been silently updating in the background to kickstart this disaster.
AMD
As a workaround, simply don't check that factory reset box if you're installing new Radeon drivers. There's no reason to do so if you've already got a working Radeon GPU set up and are simply updating to the latest drivers anyway. Simple as that. It worked for me after my test system was revived and I now have Adrenalin 23.2.2 installed and working like a charm.
A damned shame
It's a damned shame this happened. Most excruciatingly for myself and other gamers who had their Windows install deeply corrupted, of course, but also for AMD.
I've been a vocal advocate for the serious driver and software improvements AMD has been making over the last half-decade or so. People slammed the iffy state of Radeon drivers for years. AMD listened and poured tremendous investment and effort into polishing them up. Now, Team Red's drivers are even better than Nvidia's popular Game Ready drivers in many ways, and in June 2022 AMD felt confident enough about its software to declare that it offers "industry-leading stability" with "99.95% of users experiencing no crashes when AMD Software is installed."
There's no doubt that AMD's driver stability and overall stability are now right up there with the best of them after years of intense refinement. This is an extremely unusual edge case. It sure sucks being in that 0.05%! But issues this catastrophic hurt the cause to rebuild Radeon software's image, no matter how rare they are. Regardless of whether Windows or AMD is to blame in the end, this experience is the sort of thing that would immediately make many PC gamers swear off Radeon GPUs forever, and tell all their friends why. And that's a shame.
Several Radeon GPUs hold spots in our roundup of the best graphics cards. I'm not going to remove them despite my personal disaster. This severe issue isn't widespread, only occurring in ultra-rare circumstances, while AMD offers truly compelling value up and down the stack with Nvidia hiking GeForce prices through the roof. And yes, AMD's drivers are indeed rock-solid the vast majority of the time. This particular scenario could have been catastrophic without AMD's direct help, but no software is perfect—especially in the complex PC ecosystem—and while I got stuck in a deeply frustrating situation, there's only a microscopic chance of it affecting you. (And hopefully this article can help you if it does.)
Most people don't check the factory install box anyway. Just be sure you don't either until a permanent fix is released.