I used to think of March as a bit of a… throwaway month. While for many, it signaled the start of spring, where I grew up in New England, the days were still bitter cold and we only had Mud Season™ to look forward to. What's more, March came with no natural pause. The long winter break was behind me and I could only do my best to push through until spring vacation came in April. But all of that changed when I moved away, and while Chicago still comes with its unexpected snowstorms, I've learned that this season of renewal is a mindset more than anything. And that's what our March bucket list is all about.
As we enter the third month of the year, it's time to dive into all that the (relatively) warmer weather has to offer. This March, we're getting our internal and external gut back in check and reigniting our energy to work toward our intentions and live each day with purpose. But while we keep our aligned action in check, we can also lean into the daily things that bring us joy. And trust, this March bucket list comes with all the inspiration your month needs for more pleasure and happiness, every day.
Featured image by Belathée Photography from our lunch with Aran Goyoaga.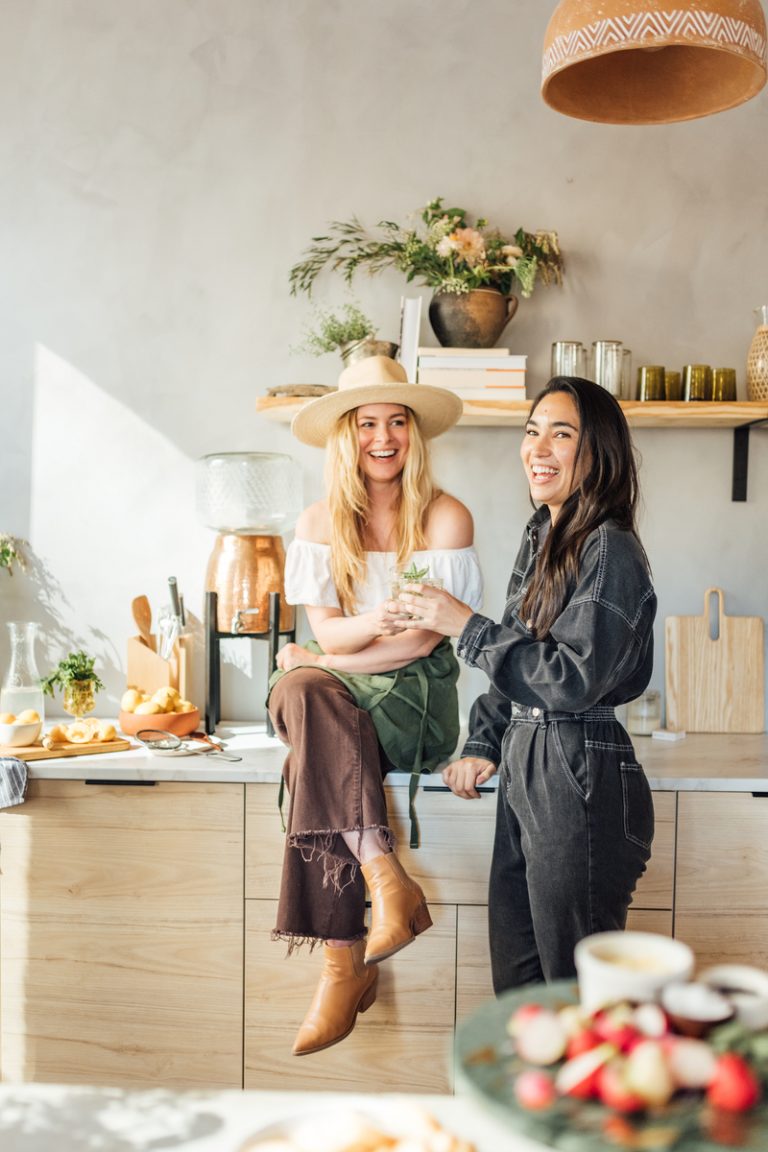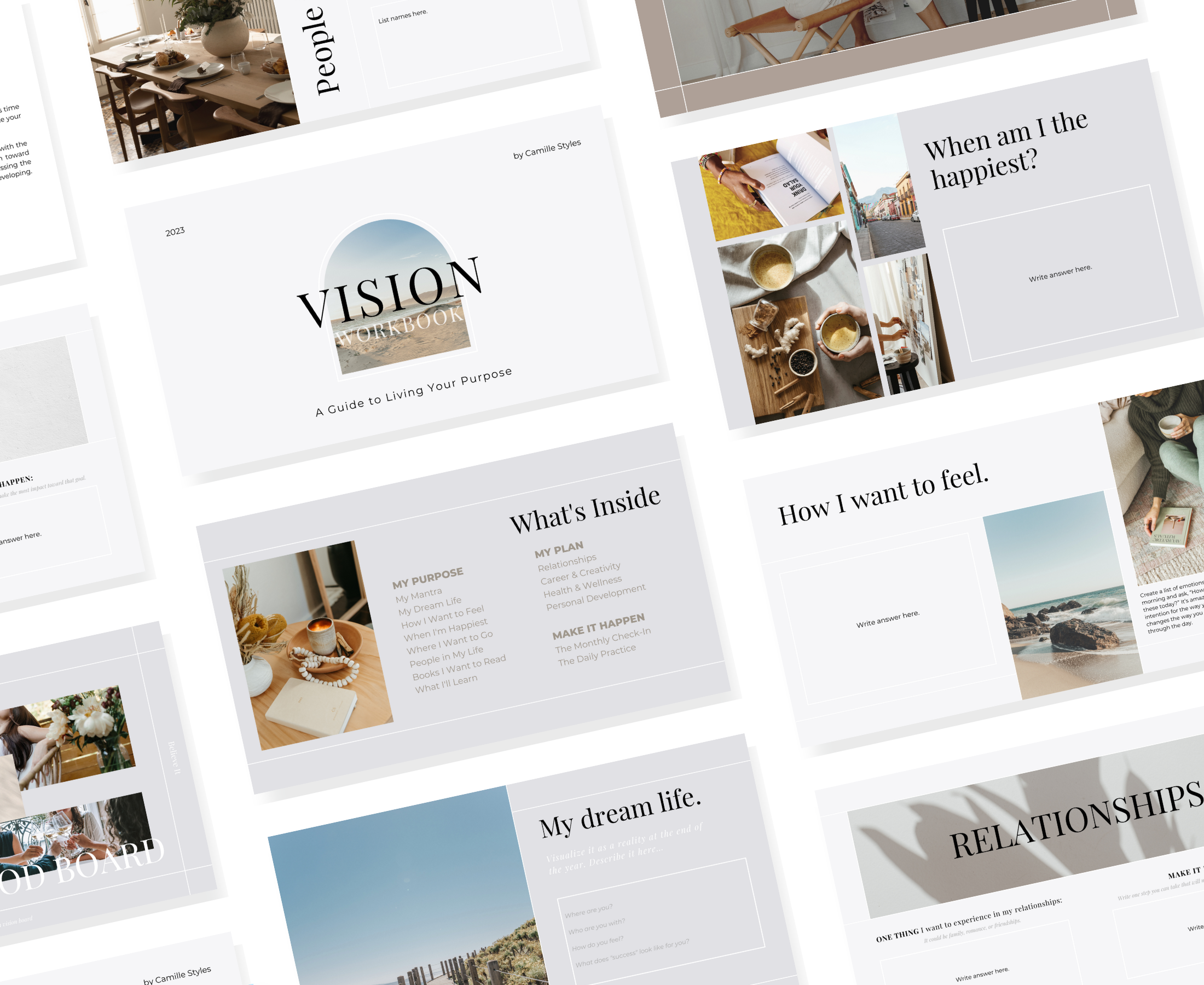 Subscribe
Free Vision Workbook
Make it happen. This resource will help you intentionally set (and realize) goals to live out your purpose.
Thanks for Signing Up!
Oops!
Looks like you're already signed up or your email address is invalid.
Oops!
Looks like you unsubscribed before click here to resubscribe.
Your March Bucket List: 31 Things to Inspire Your Spring
1. Hop on your bike. IYKYK. Biking is a beautiful way to save the planet, see your city or town in a new light, get to where you are going, bond with your family and friends, and work in a little joyful movement. Win-win.
2. Refresh your spring wardrobe. Hot take: While the trend cycle seems to be speeding up every moment (concerning), I'm of the opinion that there are really only two seasons of dressing. Hot weather/ cold weather. Of course, we've been bundling and layering up in accordance with the latter, but with the warmer days on the horizon, now's the time to be stocking up on and pulling out all of your light and bright faves. For inspiration, we shared all of our favorite picks here.
3. Plan your warm-weather travel. Speaking of the sunny days ahead, what better time to plan your summer vacays? (Unless, of course, the dreary days of winter had you dreaming about a beach trip long in advance.) To make the planning process all the more fun, create a vision board around what your dream vacation looks like. Let that guide you toward a vibe, a destination, and an itinerary—and be sure to book those tickets asap!
4. Plan an indoor herb garden. What greater delight than growing your own herbs indoors—even while it's still freezing outside? No matter where you live, the Vertiable Smart Indoor Garden could be right for you and convenient for your kitchen.
5. Support a local initiative. Find something you love and remember to support it. This could look like a local indie theatre, a pet adoption/foster care service, or reading at your local bookstore or library. Or maybe just becoming a member at your local library, planting an outdoor garden, or shopping at a local farmer's market. You'll be surprised by how good it feels to support your local community. 
6. Invest in a quality suitcase. It's time to make sure your suitcase can handle all the travel you have planned. I personally have the Away Bigger Carry-On and am obsessed. But if you're looking for something more affordable (and still just as stylish), Quince is the brand to trust.
7. Check all of your travel documents. Don't let your dream vacay pass you by because your passport has expired. Do a quick check of all of your documents to make sure they're up to date. I also finally got TSA pre-check and it couldn't have been more worth the cost. Highly recommend.
8. Get some good vibrations. With a vibrating delight, for solo use and beyond. While we're at it, have you tried meditation for better sex? Check out our step-by-step guide.
9. Shop vintage. Take delight in scoring a deal and supporting the earth. Map out the local second-hand and thrift stores you want to visit in your area and make a day of it! On this topic—find a clothing item you never wear, think of a friend that would love this item, and mail it to them. A friend of mine recently did this to me and it was the perfect surprise and a delight.
10. Pick up Adam Gopnik's new book. The New Yorker staff writer has penned many a bestseller throughout his career, but perhaps the most anticipated is his newest release: The Real Work: On the Mystery of Mastery. In it, Gopnik explores the journeys and practices that allow experts to perfect their skills and crafts. Pre-order your copy now—you'll want to get your hands on this book asap.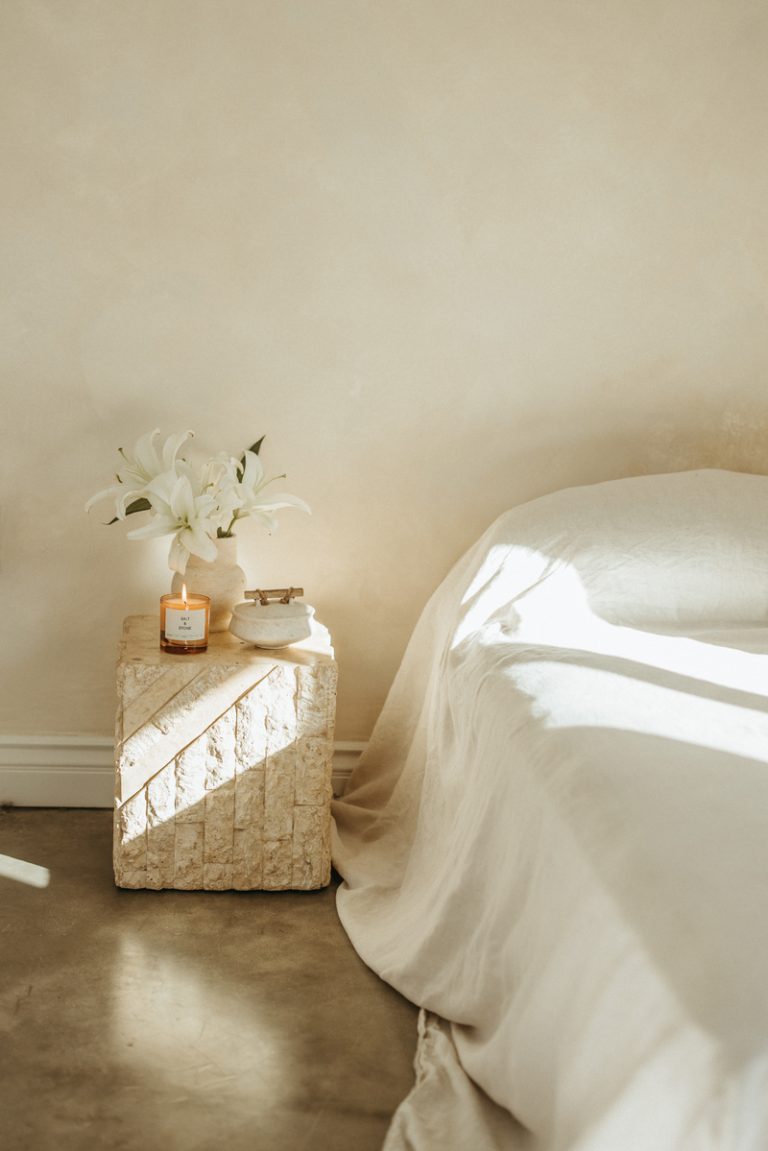 11. Master a minimalist makeup routine. Speaking of mastery… is there anything more satisfying than switching up—and perfecting—your makeup routine? With spring on its way, now's the time to do away with the heavier products and opt for a more natural look. Get everything you need to know about getting the no-makeup makeup look here. Personally, I'm investing in this much-buzzed-about minimalist set for glowy makeup, all season long.
12. Buy yourself the flowers. PSA: This doesn't have to be a super expensive bouquet. Instead, I like to go to Trader Joe's, a flower market, or even the farmer's market and load up on individual stems. When you get home, let your creativity run wild. It's the most budget-friendly way to enjoy a custom, gorgeous arrangement.
13. Embrace play as exercise. If you haven't heard, everyone's playing pickleball. Or, take my advice above and hop on your bike simply for the fun of it. Have kids? Join 'em on the playground. The point is: Movement doesn't have to look like hitting the gym day in, day out. Connect with the things that bring you joy. Remember, you're allowed to have fun.
14. Try a new spring cocktail. May we suggest Camille's favorite? Or, how about this strawberry rosé sangria? If you don't drink, simply swap in your non-alcoholic faves. We can't get enough of these zero-ABV picks.
15. Take a daily walk. Now that the temps are warming up and there are more sunny days in the forecast, why not make the most of the brighter weather? Bonus points if you take one after eating—it could help regulate your blood sugar.
16. Refresh your candle collection. It's time to ditch the pine and put away the pumpkin spice. (The second recommendation was a note to myself.) For our favorite non-toxic candles, see here.
17. Update your space for spring. There's no more appropriate time to refresh your surroundings than spring. Put the faux fur throws and fluffy pillows into storage—now's the time to pull out all the new spring décor and lighten up your space. Find new photos or prints you want to display, rearrange your larger furniture pieces, and even slap on some new paint if you'd like. While you're at it, if the temperatures allow, open the windows. Fresh air makes all the difference.
18. Kick back at a rooftop bar. Take your spring socializing up a notch—yes, literally. Find the best rooftop bars in your city and plan an after-work date with your girls. Bonus points for breaking out that new, perfect-for-spring dress.
19. Add pastels to your color palette. Whether in your wardrobe, incorporated into your décor, or even painted on your nails. We could all do with a little more brightness in our lives.
20. Embrace all the spring produce. Strawberries, artichokes, and asparagus, oh my! See here for the full list of all the best springtime fruit and veg—and all the tasty recipes to cook with it.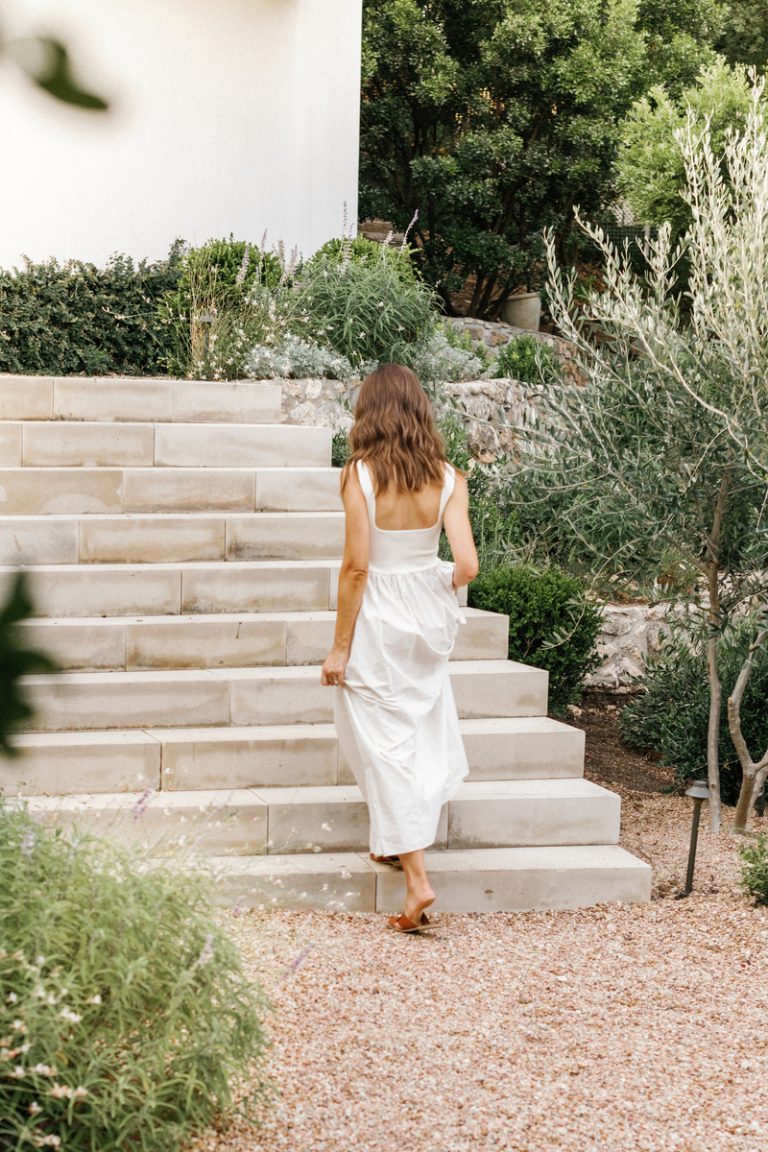 21. Celebrate St. Patty's Day with DIY crafts. It's not easy being green—except on March 17. Get your creative juices flowing and invite your kids in on the fun! Martha Stewart's got us covered with this list of 21 crafts.
22. Visit your city's botanical gardens. If there's still snow on the ground where you are, embrace the beauty of nature indoors. Visit your local botanical gardens. Or, if you're feeling up for the adventure, consult this list of the country's best.
23. Make a jar of positive affirmations. I've been doing this since I was a kid, and it's never ceased to bring me joy. Write out your favorite positive affirmations on a piece of paper, cut them out into strips, and place them in a mason jar. Each morning, pull out one that you'll carry with you all day. Let it guide your energy and serve a kind reminder that you're always enough.
24. Host a game night. With friends or with the fam, there's little more fun than a weekend game night. Order in pizza, ask everyone to bring a bevvy, and pull out all the best games. See here for our favorites.
25. Check in with your vision journal. Did you set your intentions with us at the beginning of the year? If not, be sure to grab your Vision and Goal Setting Workbook here. Take time to reflect on your intentions and goals for the year. What does your progress look like? In what ways could you switch up your habits to help you get closer to your goals?
26. Make a spring treat. Strawberry shortcake, anyone? How about a four-ingredient fruit fool? Or for the citrus lovers among us, who wants a gluten-free lemon bar? (Me!)
27. Spring clean your home. I knew you knew this was coming. While it's a big ask, there's nothing better than doing a deep clean of your space. And while we all know to Marie Kondo our closets and donate those books we are never (ever!) going to read, there are other spots that often go overlooked. For those spaces you're probably not cleaning—but should be—let Camille's expert tips guide your way.
28. Dine al fresco. This is arguably one of the best parts of spring—the opportunity to eat outdoors. Soak up all the fresh, crisp air and locate a few restaurant patios you've been wanting to check off your list.
29. Throw a garden party. In the same vein, let me introduce you to this other way of making the most of the beautiful weather. If a garden party sounds stuffy, prepare to transform your idea of tea time. Even if you don't have a garden, you can decorate your patio space with vases of your favorite blooms, serve your go-to treats, and brew your favorite tea. For more inspiration, let this gallery of gorgeous garden parties guide your way.
30. Get inspired with the best new design books. Who doesn't love a good book on all things design? Whether you display it on your coffee table or reference it daily, there's nothing more energizing than pouring over interior design books. Our Design Editor rounded up her recent faves—and they're nothing short of gorgeous.
31. Write your wish for spring. Like an intention, but a little gentler. If you could make one wish for the next few months, what would it be? Infuse it with hope, kindness, and self-compassion. March has beautiful things in store for us all.
This post was originally published on March 3, 2020, and has since been updated.