The best homemade ranch seasoning recipe on the internet. You'll want to have a jar of this ranching seasoning over any store-bought packet…trust us!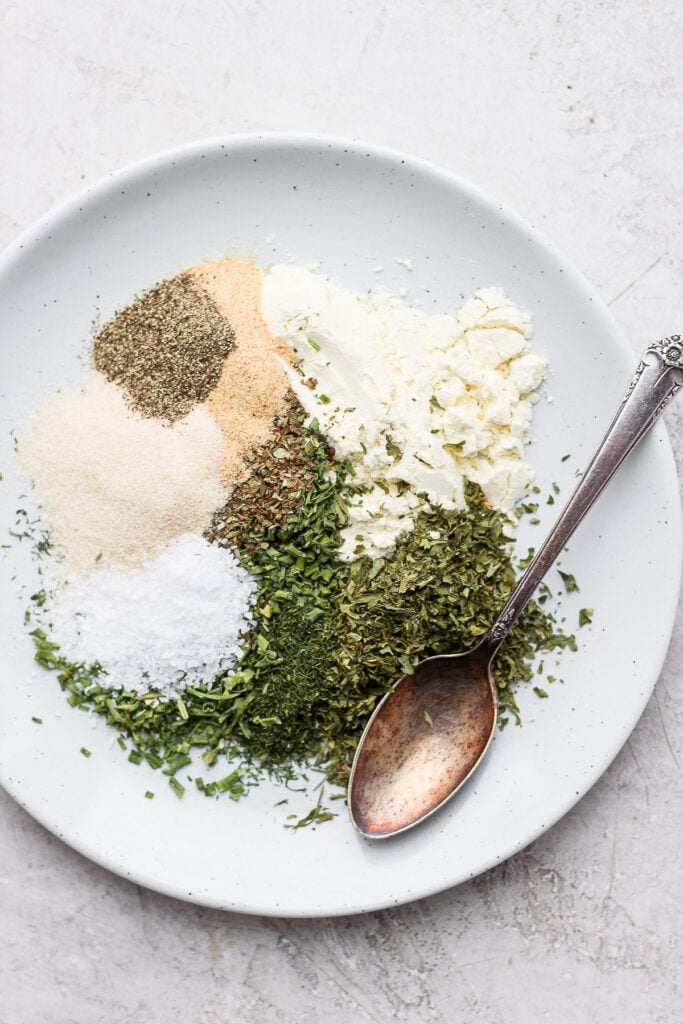 Our Go-To Ranch Seasoning
Where has this ranch seasoning been my whole life?! MAN. I have been missing out. You guys LOVE our homemade seasoning recipes and we're so excited to share this ranch seasoning.
What is ranch seasoning?
When I think of ranch, I immediately think of my childhood fav –> Hidden Valley. But, did you know you can make both homemade ranch seasoning and ranch dressing?! Obviously you do…because you're here!
Ranch seasoning is made from a base of powdered buttermilk and dried spices such as parsley, dill, and chives. It's tangy, savory, and quite addicting.
Ingredients You Need
Be sure to scroll down to the recipe card to see how much of each of these ranch spices are used in this recipe!
dried buttermilk (AKA powdered buttermilk)
dried parsley
dried dill
dried chives
dried basil
garlic powder
onion powder
salt
pepper
Where can I find dried buttermilk?
Dried buttermilk can be found at most grocery stores. If you'd like to buy it online, we recommend the brand SACO Pantry.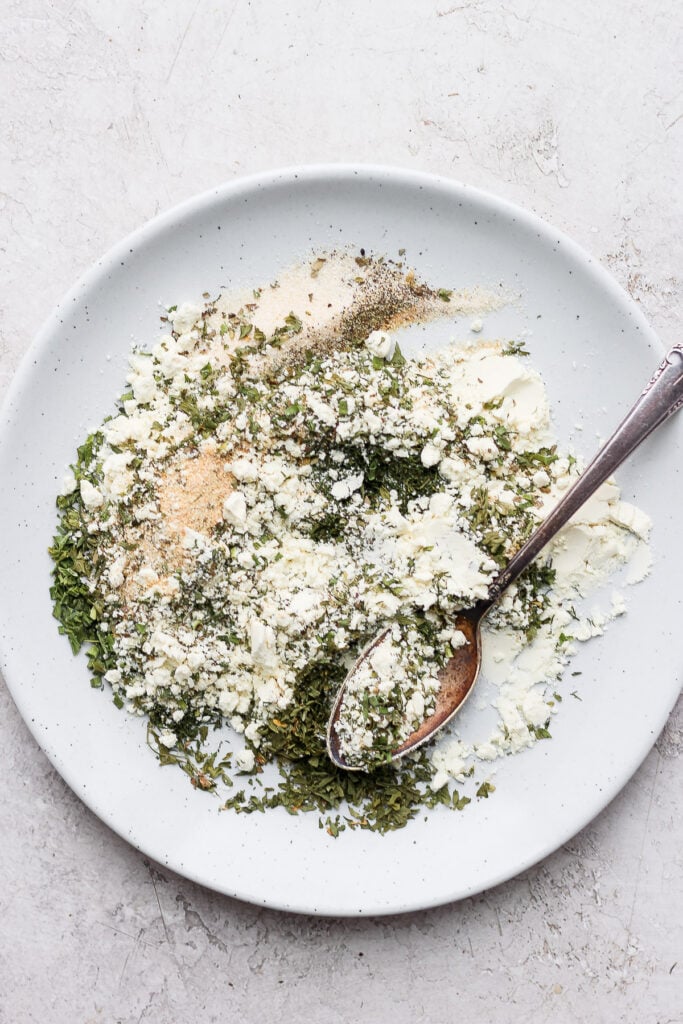 What to do with Homemade Ranch Seasoning
Season veggies
Toss 1 lb. of your favorite veggies with olive oil. Then, season with around 1 tablespoon of homemade ranch seasoning. Below we're sharing some roasted veggie ideas that would be amazing with this mix!
Season meat
Whether you want to cook up some chicken breast, chicken legs, a pork tenderloin, or even a whole Thanksgiving turkey, this seasoning adds so much flavor to meat!
Make a dip
Mix a couple of tablespoons of ranch seasoning with 1 cup of Greek yogurt. Squeeze in some lemon juice, add a little hot sauce and you're good to go!
More Homemade Seasoning Recipes
Save money and sodium by making your own seasonings at home! We keep our pantry stocked with our homemade spice blends.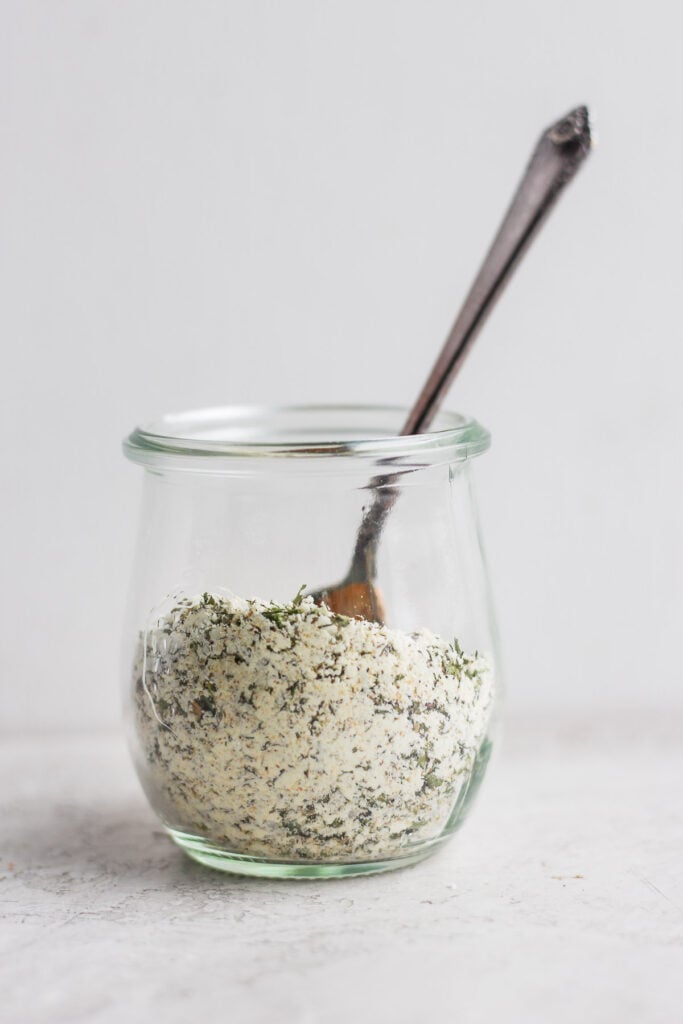 Storage
Store your homemade ranch seasoning mix in a sealed jar in a cool, dark place. Will last up to 6 months.
Photography: photos taken in this post are by Erin from The Wooden Skillet.