There's a theory that everything wanes at the midpoint. (It's one that I've personally proven again and again.) Take, for example, the afternoon slump—that dreaded midpoint in the workday when our morning coffee has worn off and we're ready for a nap. And though we start the new year off ready to tackle all of our goals, July comes and it's time to re-motivate ourselves and get back on track. Alongside our energy and intentions, dry hair in the summer is a sad inevitability of the season.
The first few weeks of summer see us sporting new styles, enjoying our sun-lightened strands, and posting #nofilter selfies with our effortless beachy waves. But the beauty seems to fade halfway through the summer. While you've been living it up, your hair has been soaking it up: sun, sweat, seawater, chlorine, and unfortunately, wildfire smoke. Our locks take on a lot, explaining why so many of us suffer from dry hair in the summer.
We're diving deep to understanding the root causes behind it and the steps we can take to treat it—and stop dry summer hair in its tracks.
Featured image by Teal Thomsen.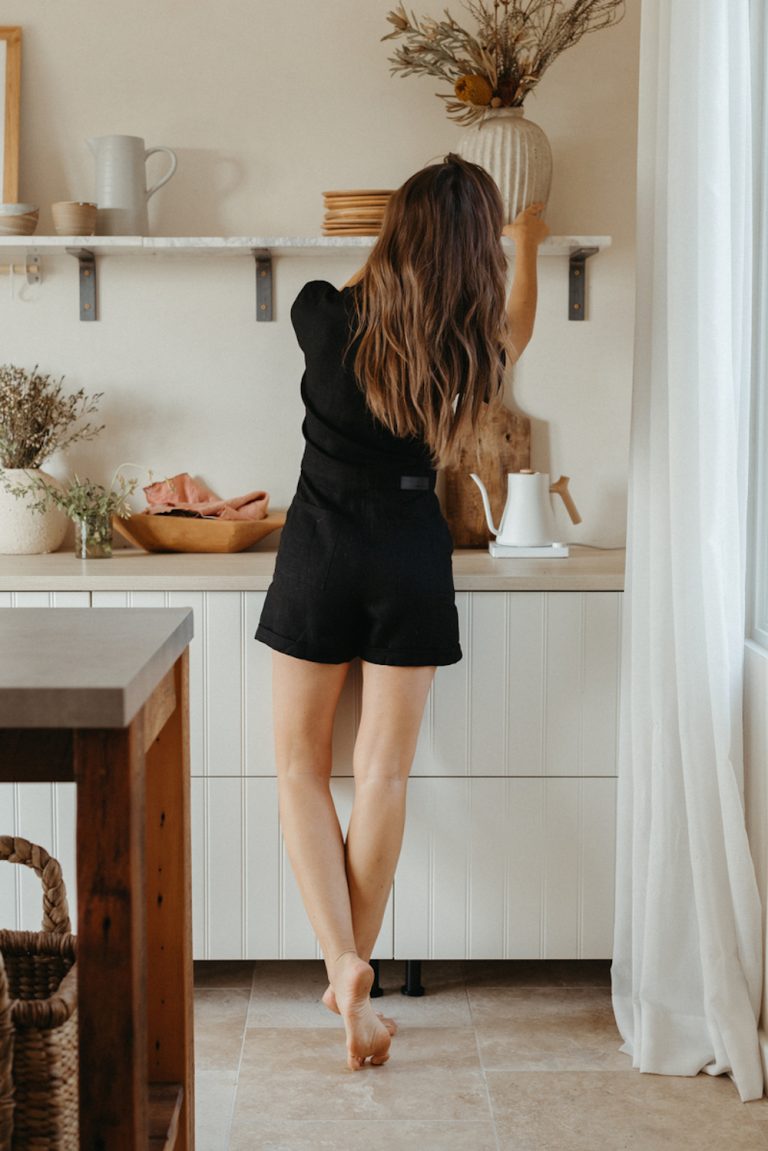 The Link Between Summer and Dry Hair
Like having dry or oily skin, some people are more prone to drier stands in general. But no matter your hair's texture or porosity, summer is the great equalizer. Many of the common causes of damage and dryness come together in the summer to weigh down your hair. But good news: the faster you get ahead of it, the less damage there is to undo.
With proper, preventative hair care, you can enjoy your summer while also enjoying your healthiest hair. Read on to discover why you get dry hair in summer—and what to do to prevent it.
Sun and Pollution Exposure
With all the great sunscreens available, it's easier than ever to remember to slather on some SPF before you go outside. With your face and body shielded from the sun, your hair deserves the same treatment.
That's right, your hair takes the hit from UV rays, too. Plus, with exposure to free radicals, pollution also breaks down your strands. Misting your hair with an SPF or a UV-blocking spray can help protect against sun damage.
Every product is curated with care by our editors and we'll always give an honest opinion, whether gifted or purchased ourselves. If you buy something through our links, we may earn a small commission at no cost to you.
Supergoop! has an SPF for every occasion. This invisible powder SPF will save your scalp from any sunburn without drying it out.
At a glance: A powder-based mineral SPF for your scalp
Key Ingredients: Zinc oxide 24.7%, ceramides
This versatile styling spray enriches your hair with vitamins—thanks to its nutrient-rich, fatty oil blend—while fortifying it against UV rays and breakage.
At a glance: An oil-based detangling and styling spray that protects from UV rays
Key Ingredients: Morete oil, rahua oil, sacha inchi oil
Sun Bum Scalp & Hair Mist SPF 30
This super lightweight mist creates a shield around your hair to protect your strands and scalp from sun damage. Made with fast-drying sunflower seed oil, it doesn't weigh hair down. The mist even resists sweat and water for up to 80 minutes.
At a glance: Sunflower seed-oil-based SPF hair mist
Key Ingredients: Sunflower seed oil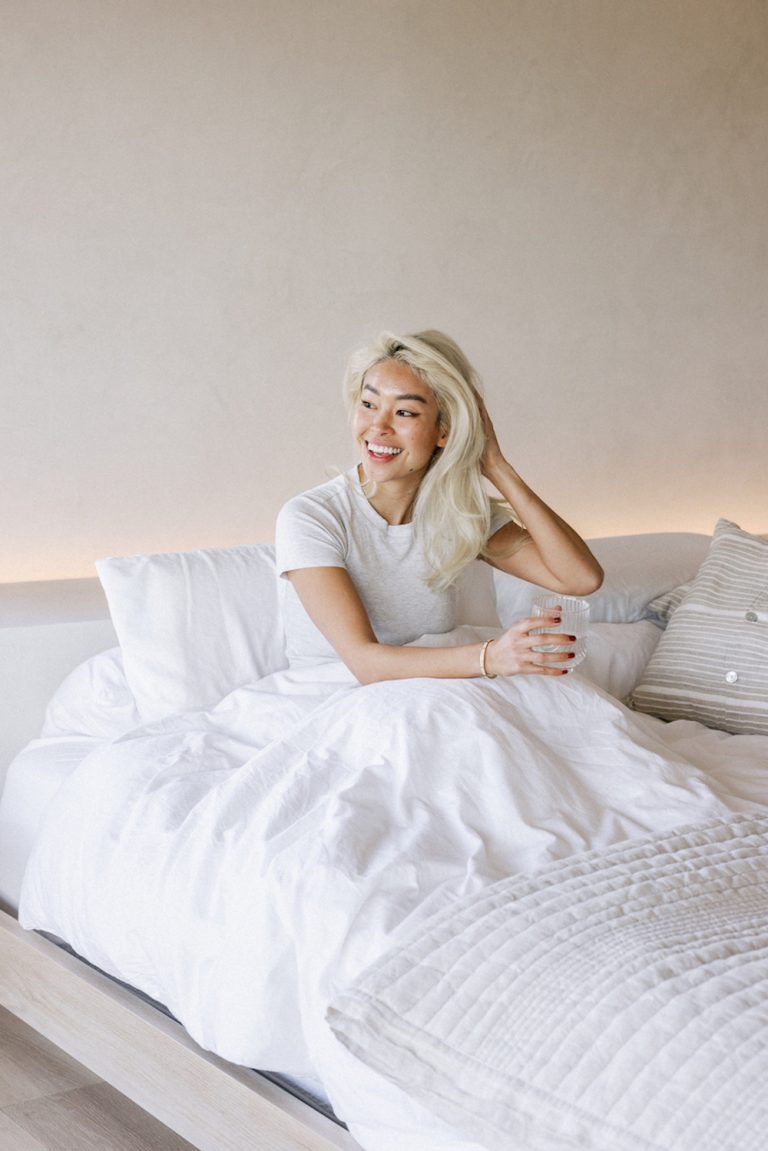 Heat Damage
We all know we can get damage from overusing heated styling products, which is why we recommend letting your hair air dry in the summer as much as possible. But did you know you can also get heat damage from spending too much time in high temperatures?
Apart from the beach, I'm looking for as many fun summer activities as possible to do inside with the AC on. But summer isn't summer unless you spend it outdoors, whether you're taking a dip, enjoying nature, or sunbathing. So make sure you use a heat protector before braving the heat!
This hydrating mist combines nourishing oils with thirst-quenching coconut water to reduce hair breakage and protect from heat, UV rays, and oxidative stress.
At a glance: A nourishing and protective hair mist and heat-protecting spray
Key Ingredients: Vitamin E, coconut water, UV filter
Oribe Invisible Defense Universal Protection Spray
Protect your hair against dryness, color fading, and frizz while preventing it from thermal damage up to 450 F. It also blocks UV rays and pollution and adds lightweight moisture.
At a glance: A detoxifying heat-protecting spray
Key Ingredients: Collagen, niacinamide, biotin
Amika The Shield Anti-Humidity Spray
Humidity and heat damage? Name a worse combo. This styling spray fights both, shielding up to 450 F and keeping frizz at bay for up to 24 hours.
At a glance: A style-extending spray combating heat and humidity
Key Ingredients: UV filters, hydrolyzed keratin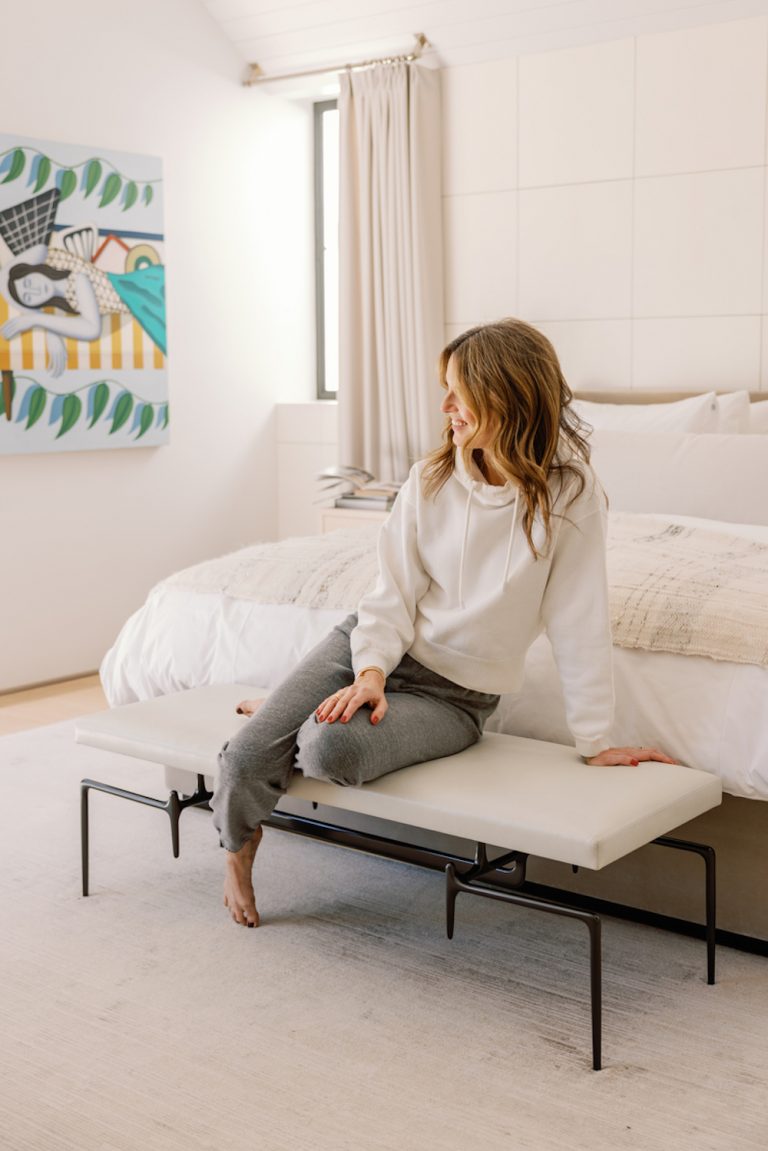 Chlorine
It's no secret that chlorine is bad for your hair. But turning your hair green from too much pool time isn't even the worst of it. Chlorine is a chemical. It strips the natural oils from your hair, making it weaker and drier and even causing split ends. But you don't have to sacrifice pool days for healthy hair. Just add a couple of hair essentials to your pool bag. And make sure to rinse as soon as possible.
This water-resistant hair mask acts as a swim cap to repel water and protect your hair. The blend of oils and elastic locks in natural moisture while keeping water out.
At a glance: A water-resistant hair mask that deep conditions and protects hair from chlorine
Key Ingredients: Hydrolyzed elastin, castor oil, olive oil
Made for all of us who love swimming, this water-activated powder is strong enough to rinse the chlorine and copper from your hair and gentle enough to use often without stripping your strands.
At a glance: A powder-based detox rinse to reverse pool damage
Key Ingredients: Vitamin C complex
If you've ever made a DIY mud mask for your face or hair, you know it can work wonders. But it can be messy and complicated to mix up on your own. This mud mask takes the tedium out of detoxing your hair from root to tip. It features a bevy of oils and nutrients to replenish and rest. Prepare for sparkling, strong strands after you rinse.
At a glance: A nutrient-infused clay mask to detox and strengthen your hair
Key Ingredients: Kaolin, bentonite, rhassoul clay, quartz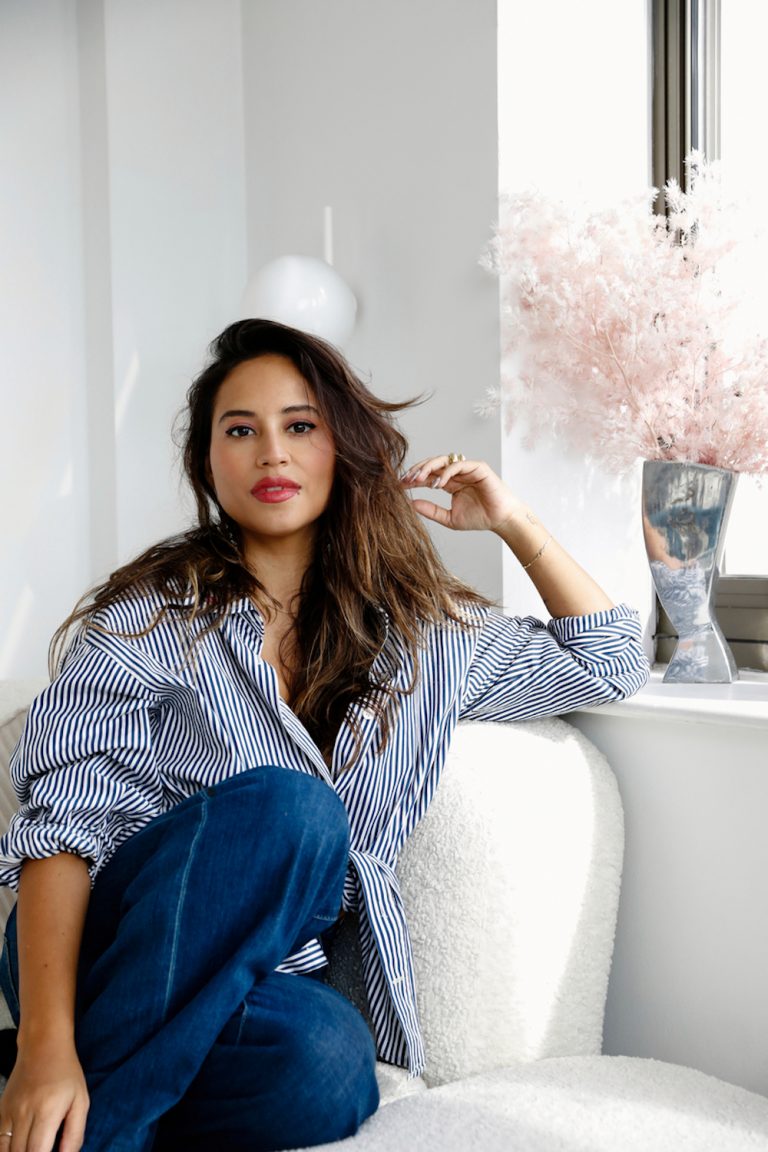 Salt Water
Like chlorine, salt water can strip your hair and dry out your scalp. It's crucial to always rinse after a dip, even if you can't do it right away. Making sure to scrub your scalp is important to prevent salty build-up that can cause dryness and dandruff.
This pre-wash shampoo treatment locks in healthy oils so you can rinse out all the bad without stripping away the good stuff. The result is softer, stronger hair with every rinse.
At a glance: A nourishing pre-shampoo oil
Key Ingredients: Jojoba oil, coconut oil, sesame seed oil, sunflower seed oil
Detox your scalp with this powerful serum. Its blend of AHAs and BHAs sweeps away build-up on and under the surface of your scalp, while rose clay removes impurities and niacinamide strengthens and promotes growth. Just rinse and repeat.
At a glance: A rinse-off scalp serum to clear away buildup
Key Ingredients: Glycolic acid, salicylic acid, niacinamide, rose clay
If you can't rinse your hair immediately after a dip, try a powder-based dry shampoo. This refreshing formula leaves no residue and deeply cleans your strands. Bonus: it provides lightweight volume while aloe prevents dryness.
At a glance: A clean, non-aerosol dry shampoo
Key Ingredients: Bentonite clay, rice starch, aloe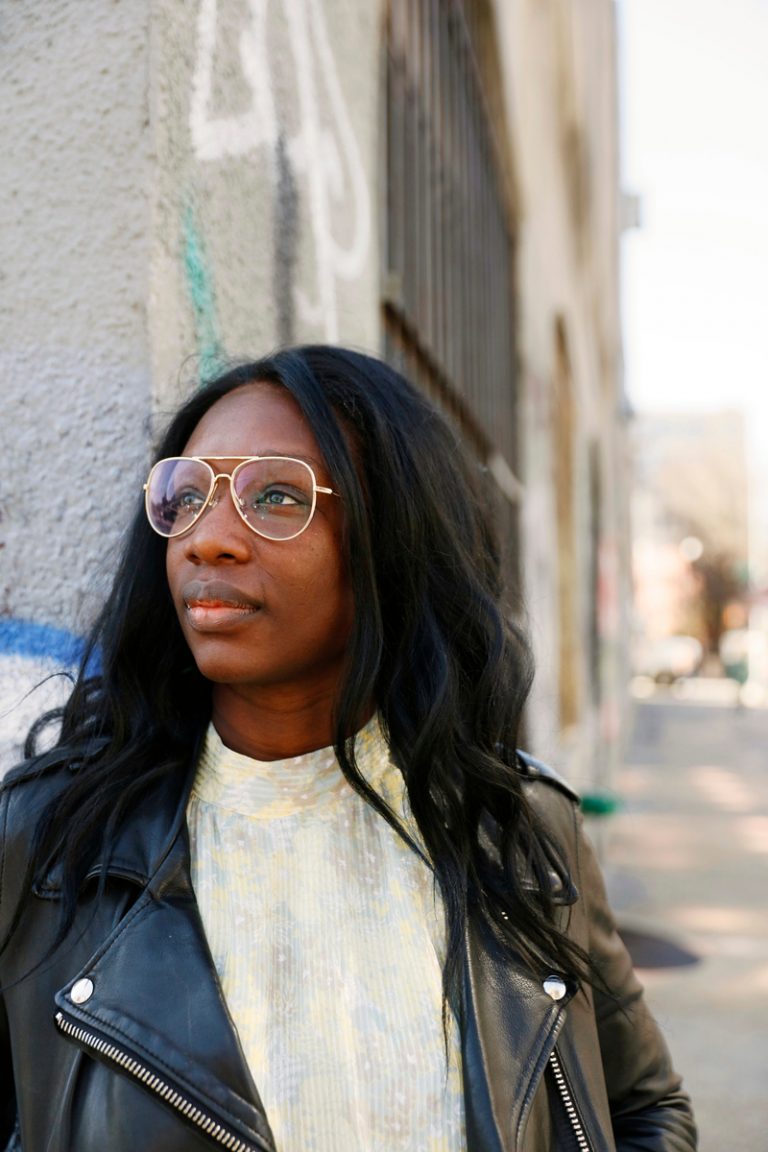 Coloring
Summer is the best time to embrace your natural hair color. Which is to say: you should probably avoid over-coloring this time of year. Heat and sun exposure are known to fade salon-treated and natural color. But color-treated hair already goes through so much, making it more prone to breakage and dryness. Try products that make your color last longer before heading to the salon in the fall. Or if you like the sun-lightened highlights in your hair, some products can enhance those while helping heal the breakage.
Made in different shades, this color-enhancing mask deeply nourishes your hair and enriches your hair color. Its vitamin and antioxidant-rich ingredients minimize porosity, hydrate your strands, reverse oxidation, and evenly distribute hair color to preserve natural and salon coloring.
At a glance: A color-enhancing hair mask
Key Ingredients: Almond butter, buriti oil, apricot oil
Using natural ingredients, this shampoo keeps your color vibrant to extend the time between color treatments, giving you more luscious, radiant locks.
At a glance: A color-protecting shampoo
Key Ingredients: Mushroom, bamboo
Meet the perfect summer conditioner to protect your hair color from UV damage. It's made with Sachajuan's signature softening Ocean Silk Technology and fortified with UV-fighting antioxidants.
At a glance: A softening, clearing, and color-protecting conditioner
Key Ingredients: Castor oil, lactic acid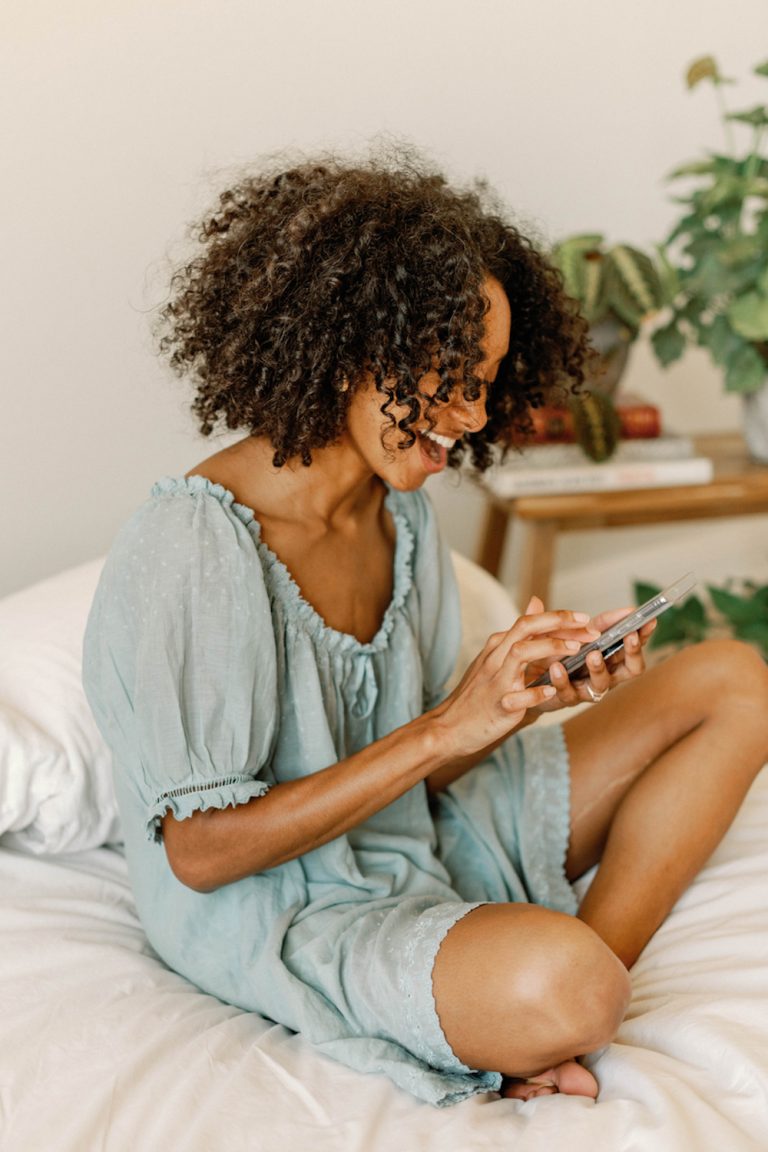 Not Switching Out Your Products
What works in the winter might not work in the summer. Your hair changes with the seasons, so your routine should, too. Using the wrong products can compound the damage to your hair. And failing to add the right ones to your routine is a missed opportunity for simple preventative measures. In the summer, look for lightweight, clearing formulas that keep your hair strong and shiny with minimal effort.
This Ayurvedic hair care brand uses natural ingredients and traditional South Asian remedies to keep hair of all textures glossy and soft. This reparative mask revives and refreshes damaged hair in five minutes. And it's clinically proven to make hair stronger and shinier.
At a glance: A replenishing five-minute hair mask
Key Ingredients: Transparent henna, hyaluronic acid, moringa seed oils
Soothe your scalp and soften your strands with this lightweight conditioner. Its blend of natural ingredients shields your hair and scalp from environmental damage while detangling, softening, and strengthening your hair's natural barrier.
At a glance: A nourishing and protective universal conditioner
Key Ingredients: Vitamin E,

aloe vera,

shea butter, jojoba oil
A leave-in conditioner is one of my favorite products to keep my hair healthy on the go—and this one is built for summer. It mends environmental damage with skin-favorite ingredients like hyaluronic acid and vitamin C. It also styles and seals for frizz-free, healthy hair.
At a glance: A protective leave-in conditioner and styling treatment
Key Ingredients: Hyaluronic acid, vitamin C, collagen