I tend to lose motivation (and sometimes my appetite) when the temperature rises. All I want is to lounge outside with a new book, take in the sun (with SPF, of course!), and sip on a refreshing beverage. And when it comes to summer breakfast ideas, I usually fall short. To make mornings easier on myself (and hopefully, all of you), we've rounded up our all-time favorite breakfast recipes—full of everything from drinks to snacks to mains to enjoy in the AM sunshine.
Maybe the first thing that comes to mind when you open your eyes is a sweet parfait. Or, perhaps you strive for simplicity and feel more apt to grab a homemade muffin and go. When it comes to morning routines, everyone is different. So pick a delicious and balanced meal that fits into your schedule, and enjoy!
Featured image from our interview with Ariel Kaye by Teal Thomsen.
27 Summer Breakfast Ideas to Fuel Your Mornings
Let's be honest—no one is dying to use their oven in this heat. It's officially time to whip out the no-bake, minimal-step recipes. Read on for some of our favorite summer breakfast ideas that will have you looking forward to waking up.
Smoothies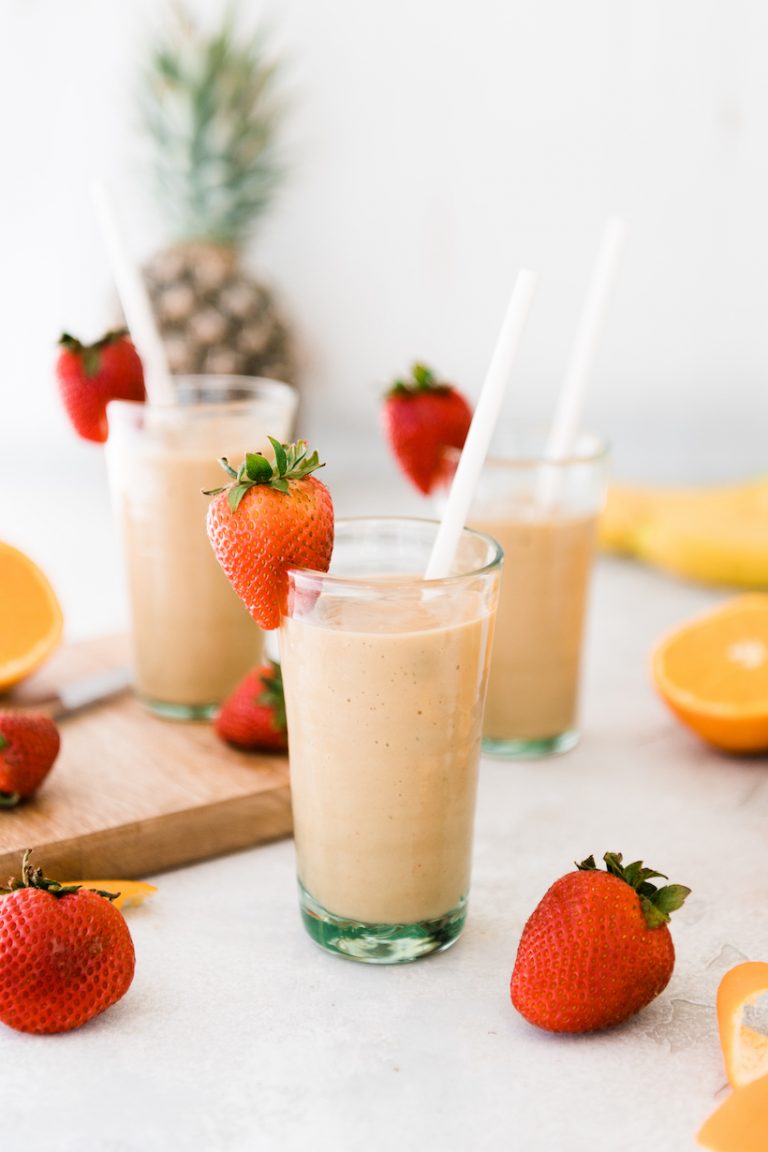 Why We Love It: Every sip of this tropical smoothie makes me feel like I'm lounging in paradise. There's something about blending fresh fruit in smoothies that always puts me in a better mood. Simply throw all of your ingredients into a blender and enjoy!
Hero Ingredient: Ginger isn't a common smoothie ingredient—but it happens to be one of my favorites.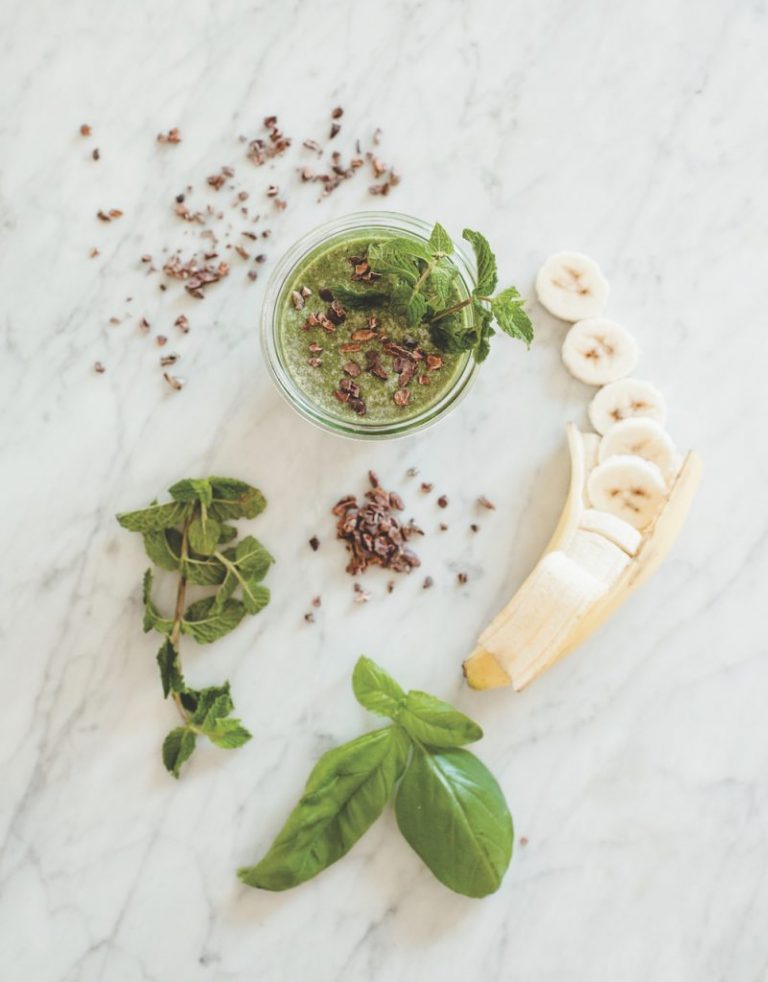 Why We Love It: Don't let the use of chocolate fool you—there are plenty of nutritious elements in this smoothie. Green veggies like spinach and zucchini boost your vitamin intake and coco powder adds a hint of sweetness.
Hero Ingredient: Don't forget your mint leaves for a healthy mint-chocolate combo.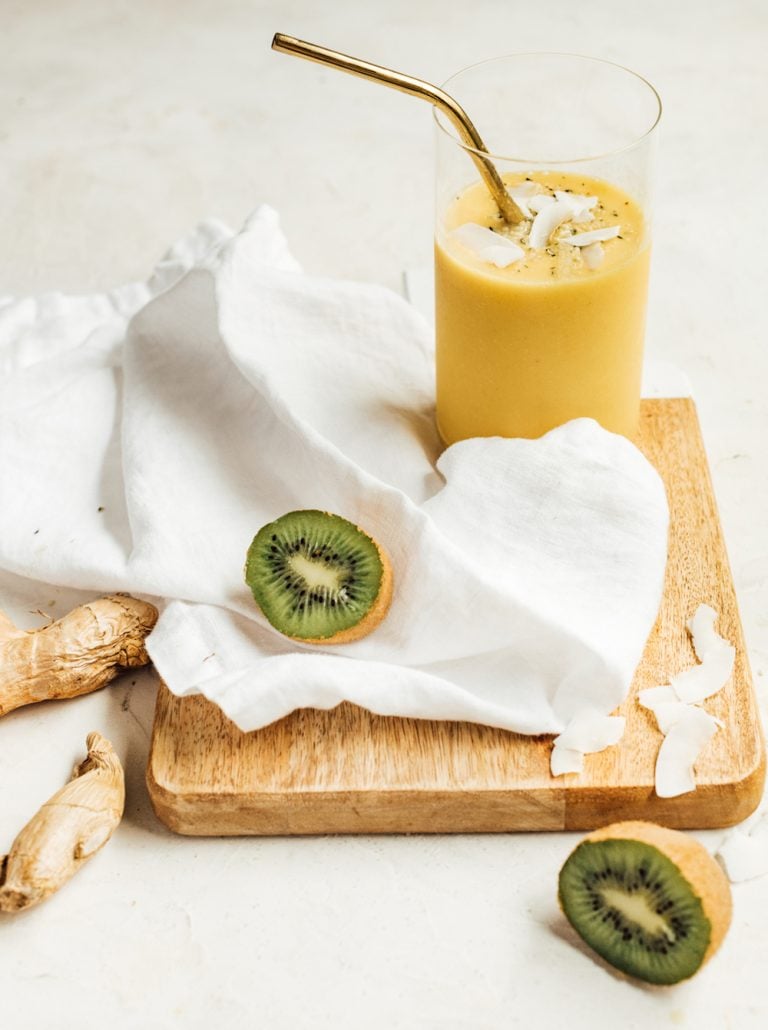 Why We Love It: This sunshine-hued smoothie screams summer vibes. It's comprised of the most refreshing ingredients, hands down. Mango, pineapple, kiwi, turmeric, and ginger yield a gorgeous and vibrant sipper, while Greek yogurt comes in hot to help eliminate bloating. Because who wants to feel sluggish when there's the summer to take by storm?
Hero Ingredient: Is it just me, or is kiwi a seriously underrated fruit? Start dropping it in all your smoothies, stat.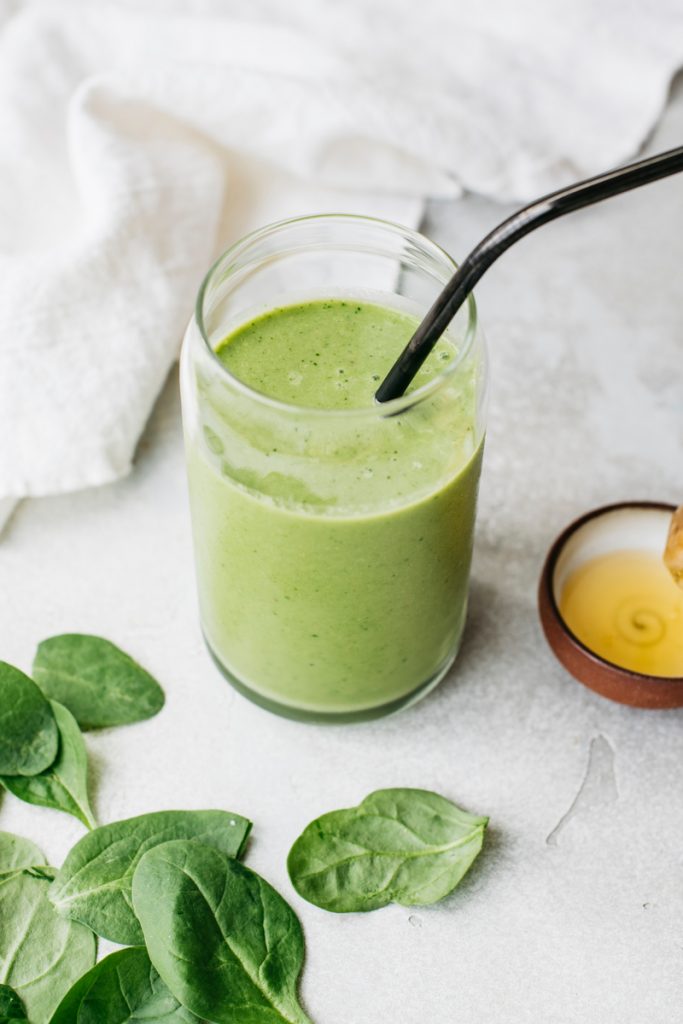 Why We Love It: This green smoothie is far from your typical blend of bland ingredients. Spinach gives this smoothie its color, but almond butter, honey, and banana keep your cup naturally sweet.
Hero Ingredient: Any type of milk will work for this recipe, but I prefer oat or almond for a light sweetness.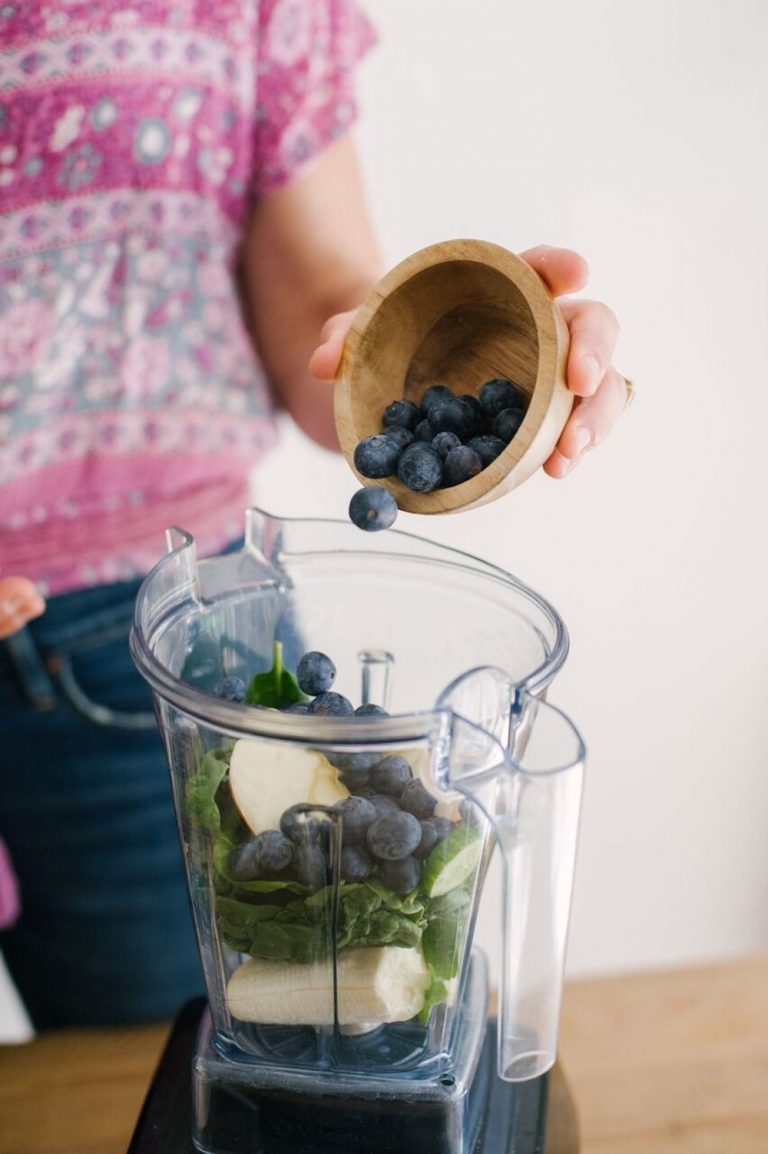 Why We Love It: Talk about a jam-packed blender! This smoothie is the ultimate mix of all of your favorite morning fruits. Collagen, protein, and pre/probiotics are all added to your blender and come together to make the ultimate powerhouse smoothie.
Hero Ingredient: I'm always craving coconut in the morning. Come on, it can't just be me?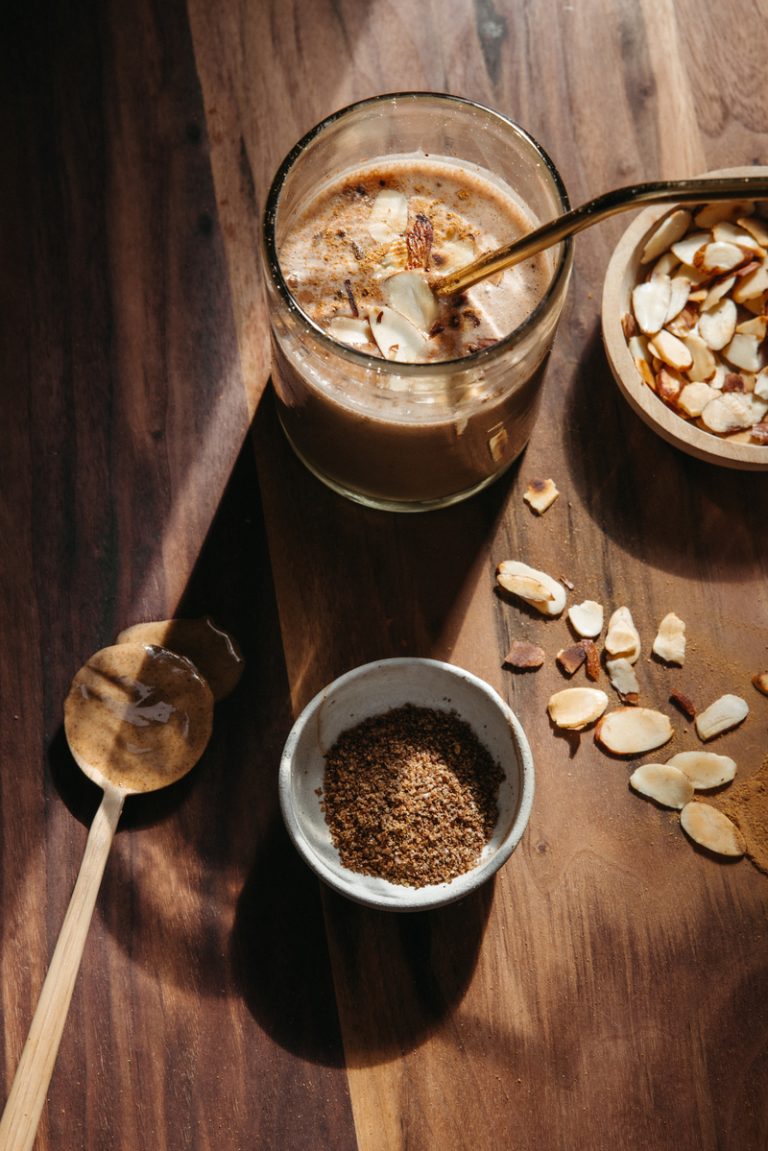 Why We Love It: If you're a fan of a 5 a.m. workout—this smoothie recipe is for you. It's sweet and filling, satisfying your sweet tooth and keeping you energized until lunch.
Hero Ingredient: Flax seeds are high in nutrients and rich in fiber. Plus, they add a nice nutty element to the smoothie that ties every element together.
Muffins and Quick Breads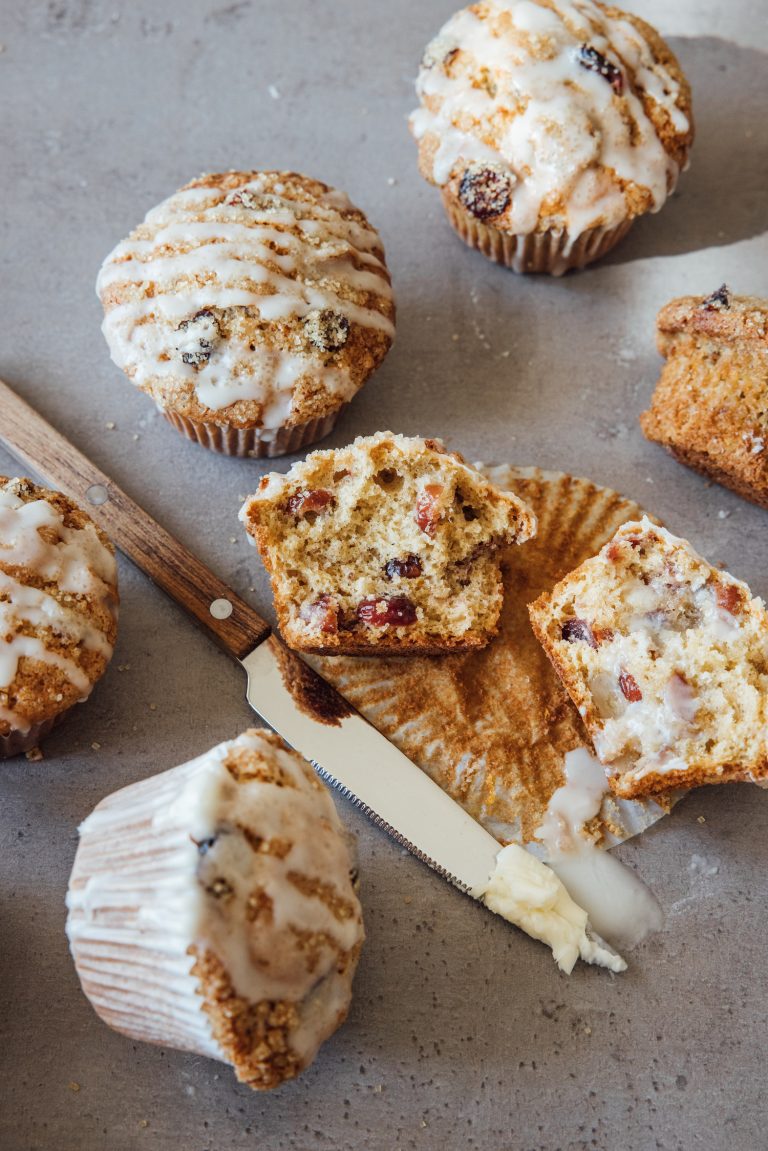 Why We Love It: Fruit flavors in pastries are one of my favorite things to enjoy during the summer months. Orange zest and cranberries are an undeniably delicious combination for this grab-and-go breakfast or afternoon snack.
Hero Ingredient: Greek yogurt keeps these muffins unbelievably moist.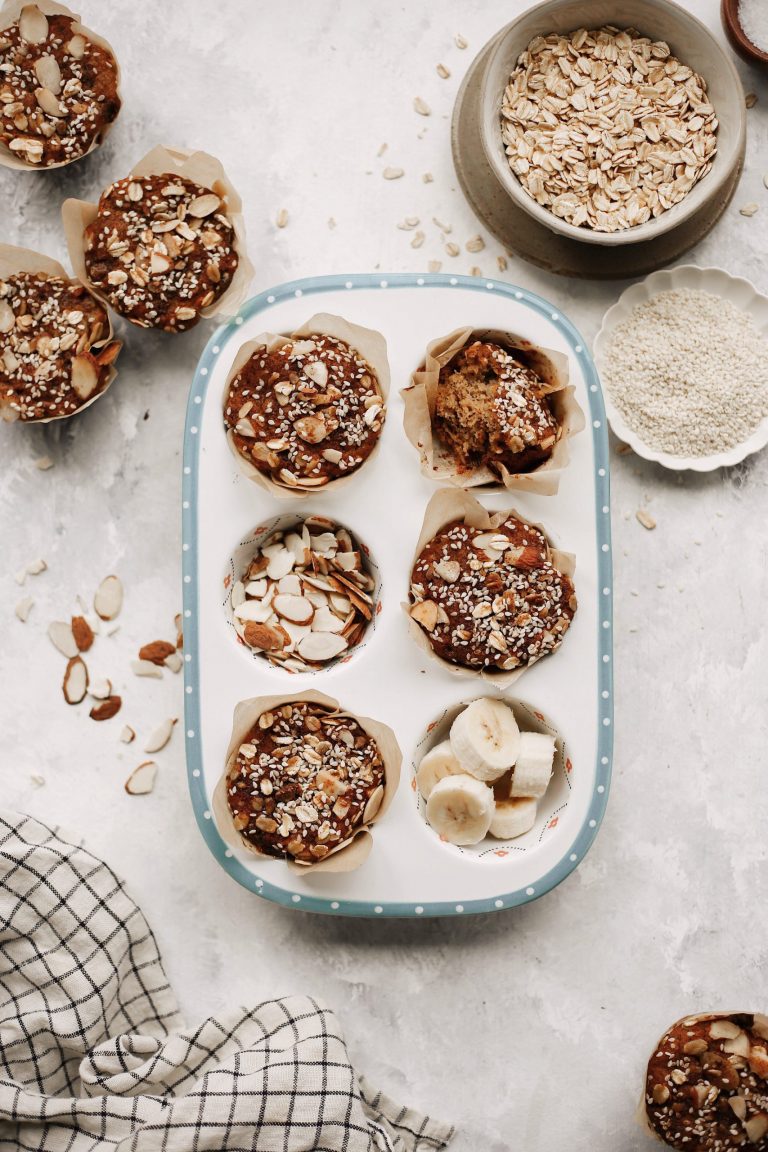 Why We Love It: If you're anything like me, enjoying banana bread al fresco is one of the most sought-after summer moments. To make things easier, this recipe turns the banana nut flavors you know and love into bite-sized snacks.
Hero Ingredient: Almond slices add the perfect crunch.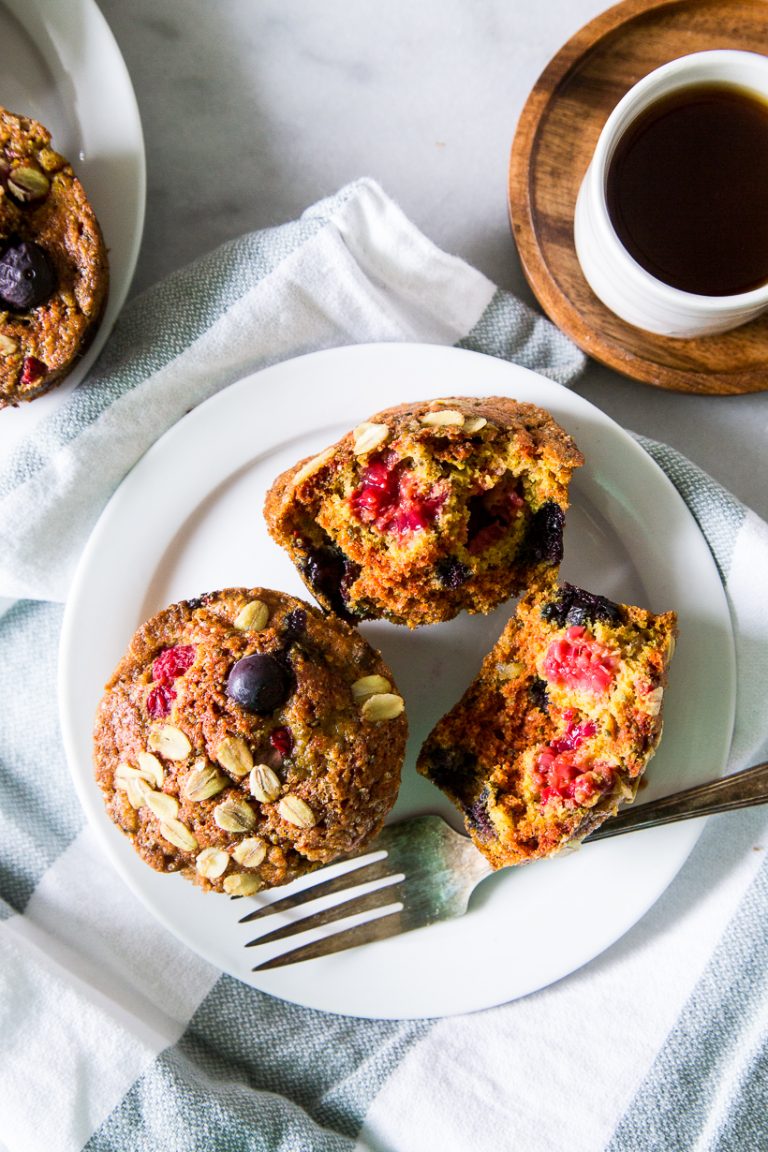 Why We Love It: Lowering inflammation is one of my top health priorities. (If you haven't yet tried a Mediterranean diet, I highly suggest it.) These muffins give me an opportunity to include anti-inflammatory ingredients like turmeric and apple cider vinegar in my morning meal.
Hero Ingredient: Cardamom gives these muffins a warm spice flavor.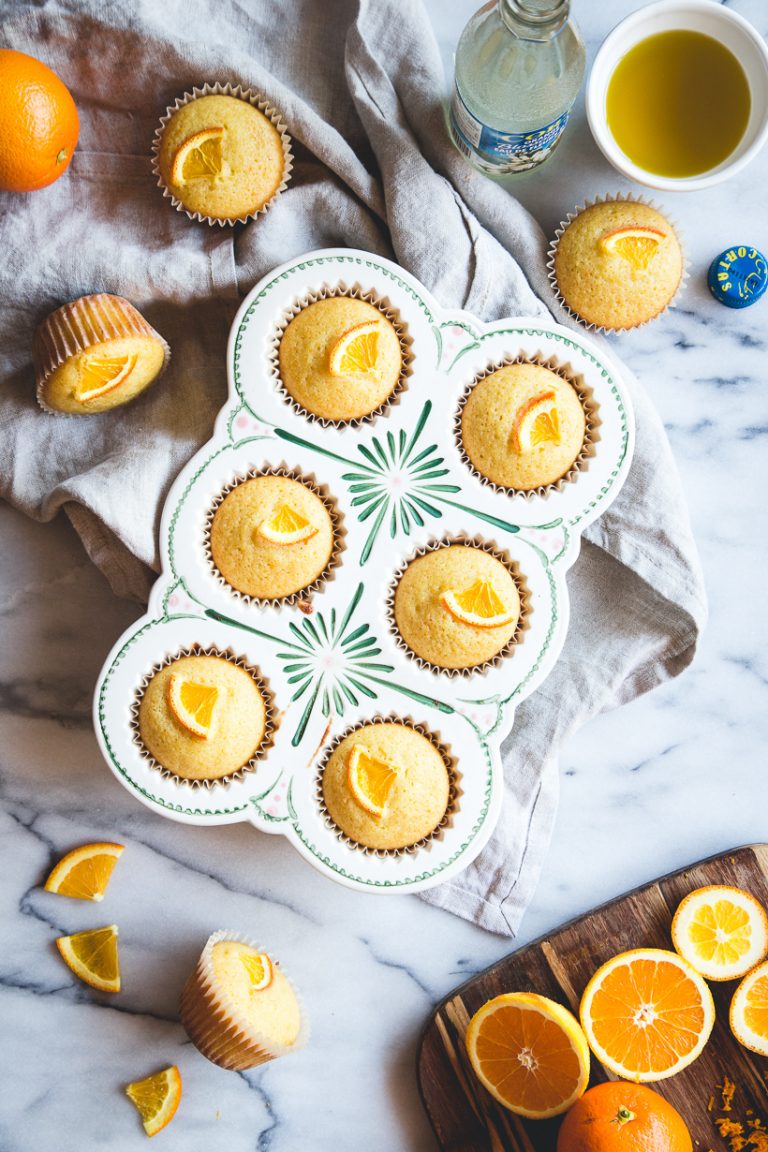 Why We Love It: Have you ever seen a more summery muffin? Olive oil gives these baked goods the perfect moisture, while orange slices and zest provide a zesty and sweet flavor.
Hero Ingredient: Orange blossom water is a must-have for enhancing summer fruit flavors.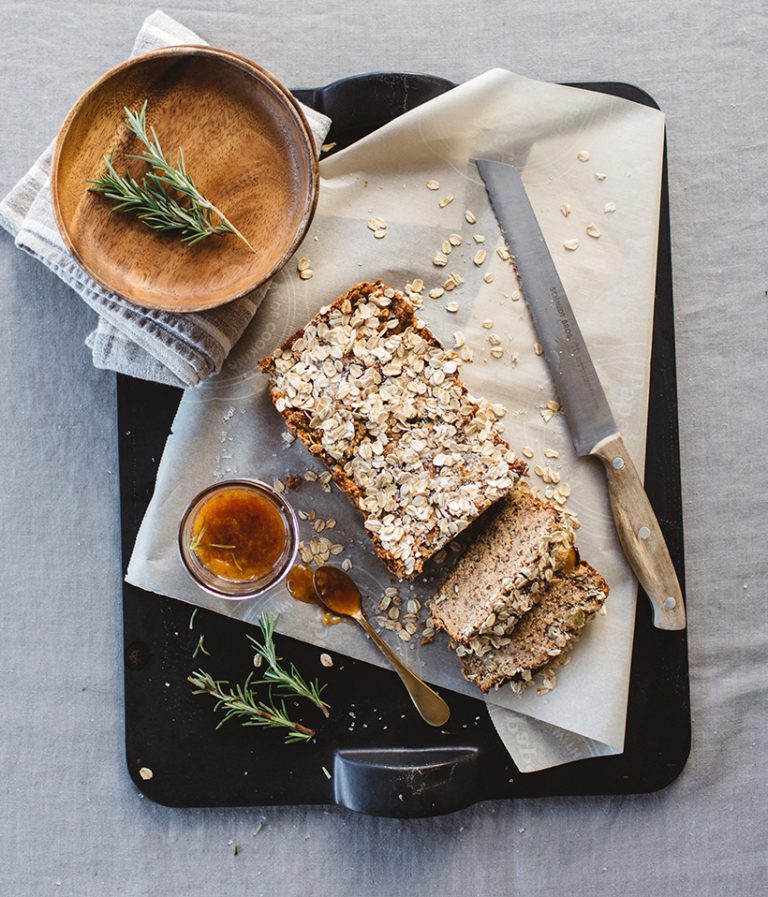 Why We Love It: When it comes to bread, incorporating fruits and veggies is one of my favorite ways to raise the nutritional value. Rosemary adds a fresh herby element, while brown sugar acts as a sweet complement. Serve with your favorite cup of tea for a laid-back morning.
Hero Ingredient: Applesauce is a great way to keep your quick bread full of moisture.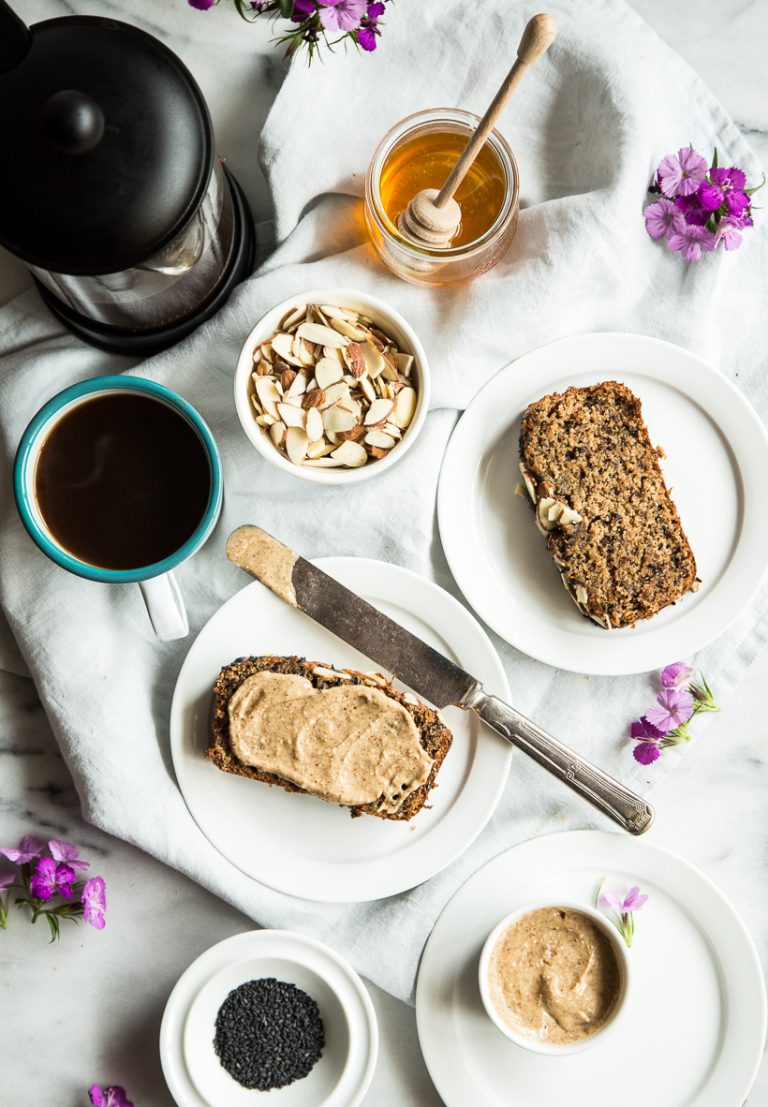 Why We Love It: This breakfast bread is the perfect way to enjoy a lazy Sunday morning. Sometimes all you need is a carb-filled sweet treat to start the day on the right foot. Black sesame seeds add a unique texture that complements the savory almond tahini butter.
Hero Ingredient: White whole wheat flour is lighter than your typical all-purpose flour and all the more enjoyable in a quick bread.
Pancakes and Waffles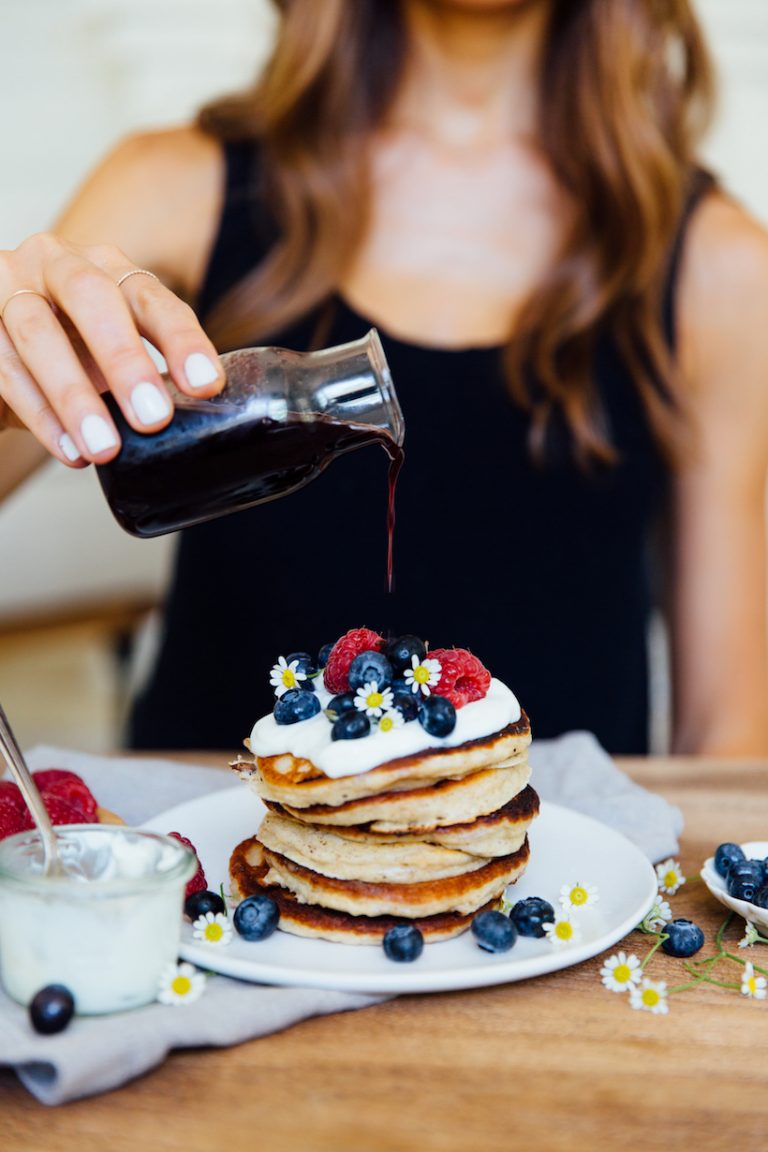 Why We Love It: I'll admit, pancakes aren't always my go-to breakfast. I usually opt for something lighter like oatmeal or eggs, but these protein pancakes have changed my mind. They're such a delicious way to up my protein intake in the mornings. And when paired with fresh fruit and a bit of syrup, they're irresistible.
Hero Ingredient: Chia seeds are a great way to support gut health.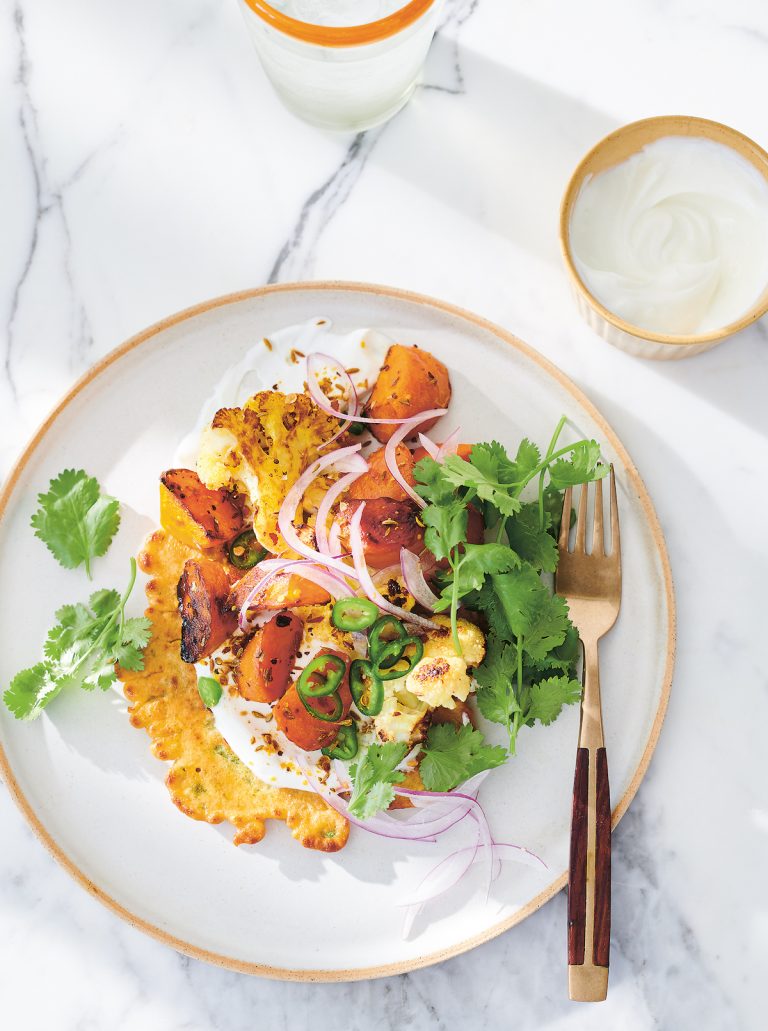 Why We Love It: Another way to curate a protein-packed meal of any kind is with chickpeas. They're adaptable to almost every meal of the day—including breakfast! Fresh veggies top your nutritious pancakes, making for a healthy and hearty morning.
Hero Ingredient: The spice mix used in these pancakes creates a unique flavor and decadent aroma in your kitchen.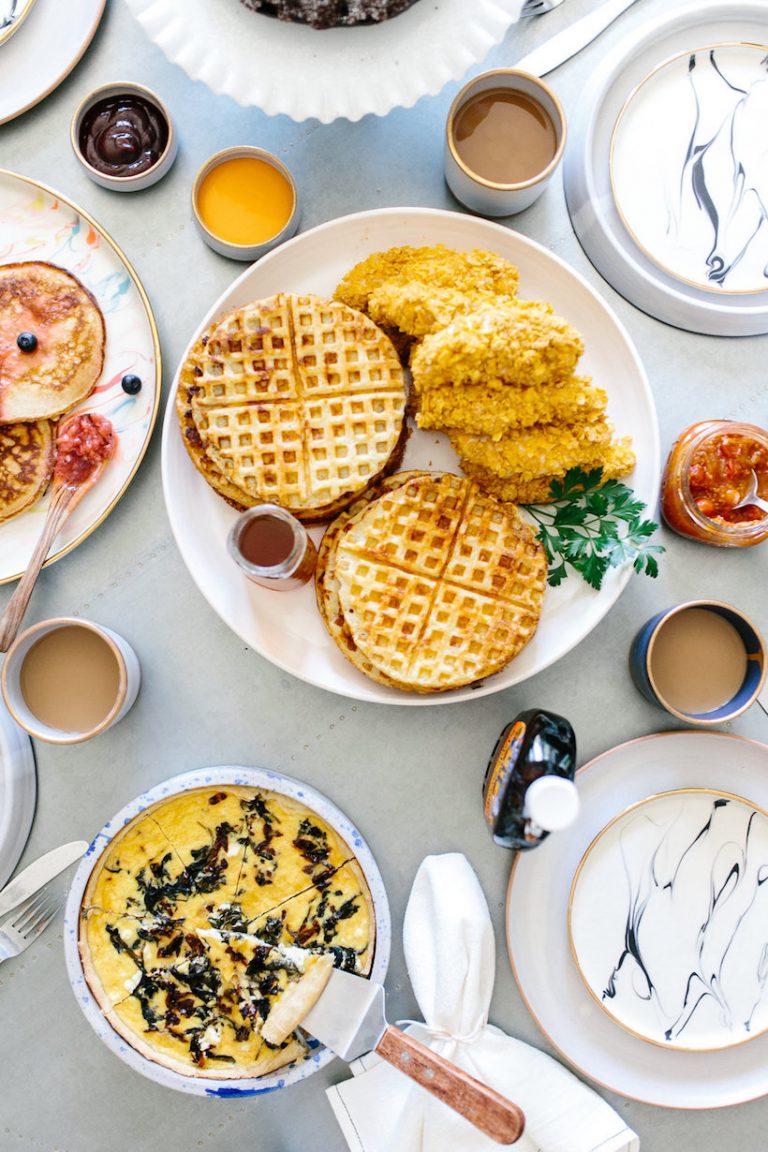 Why We Love It: Chicken and waffles are my guilty pleasure when it comes to summer breakfast. I never have time to make this plate during the week, but when Sunday rolls around—I'm all for it. Cornmeal waffles are such a great way to uplevel your average waffle mix with their light and sweet batter.
Hero Ingredient: Cornflakes for your chicken tenders might just become your newest cooking hack.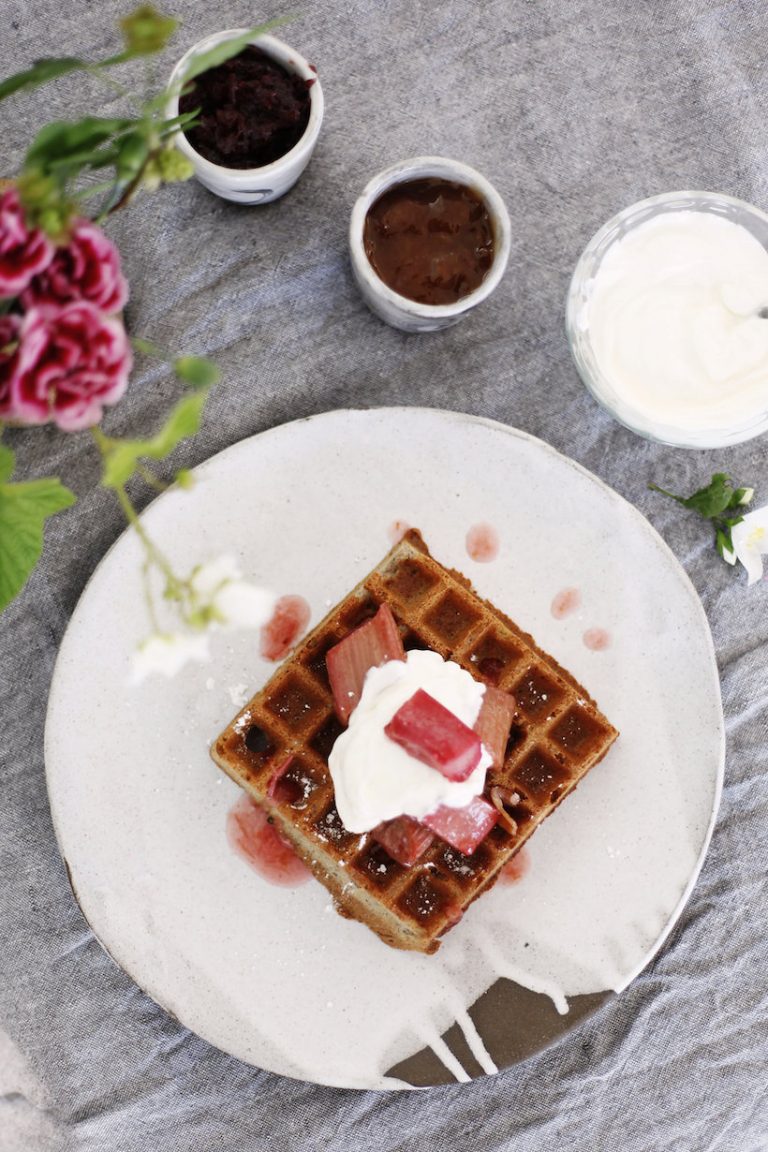 Why We Love It: Rhubarb is the ultimate summer fruit (and we're BIG fans of it here at Camille Styles). When slow-cooked into a delicious compote, it adds a sweet and bright flavor that perfectly complements these rich buckwheat waffles.
Hero Ingredient: Rhubarb for the win!
Bowls (Yogurt, Oatmeal, and Chia)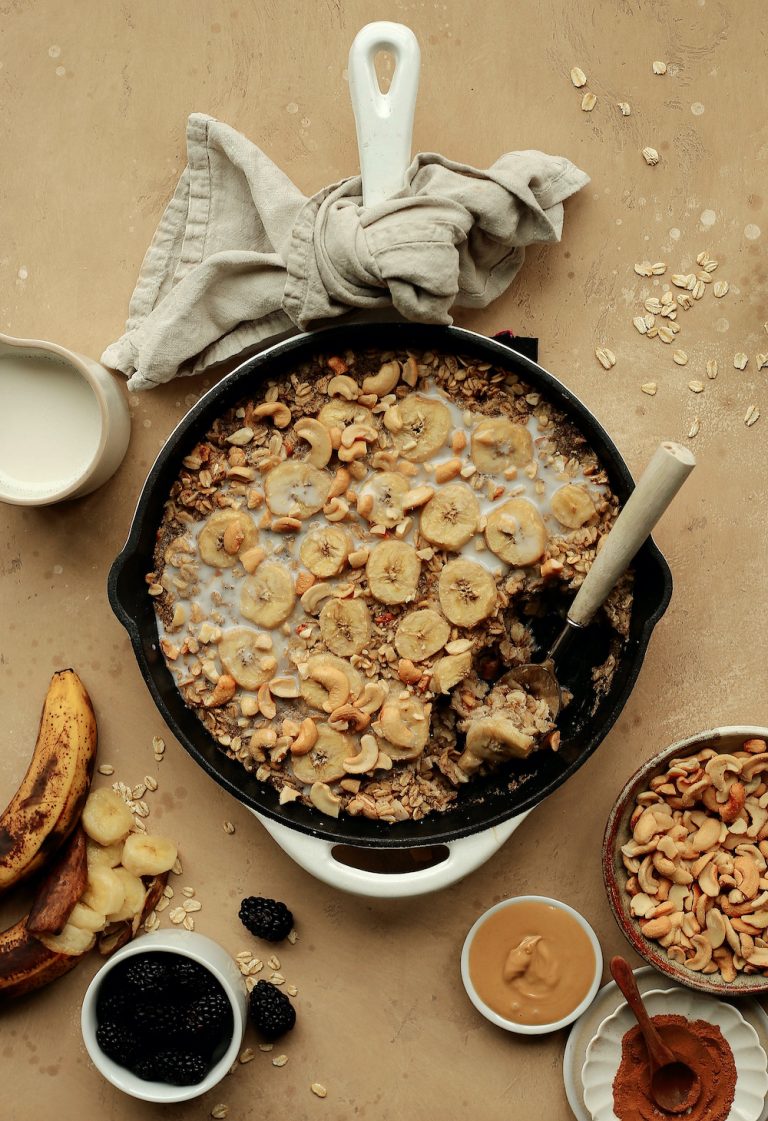 Why We Love It: As mentioned, oatmeal is one of my go-to breakfasts, especially on busy days. This baked oatmeal with banana and cashews is the perfect balance of fruity and nutty that even the pickiest eaters will enjoy.
Hero Ingredient: These caramelized bananas are everything.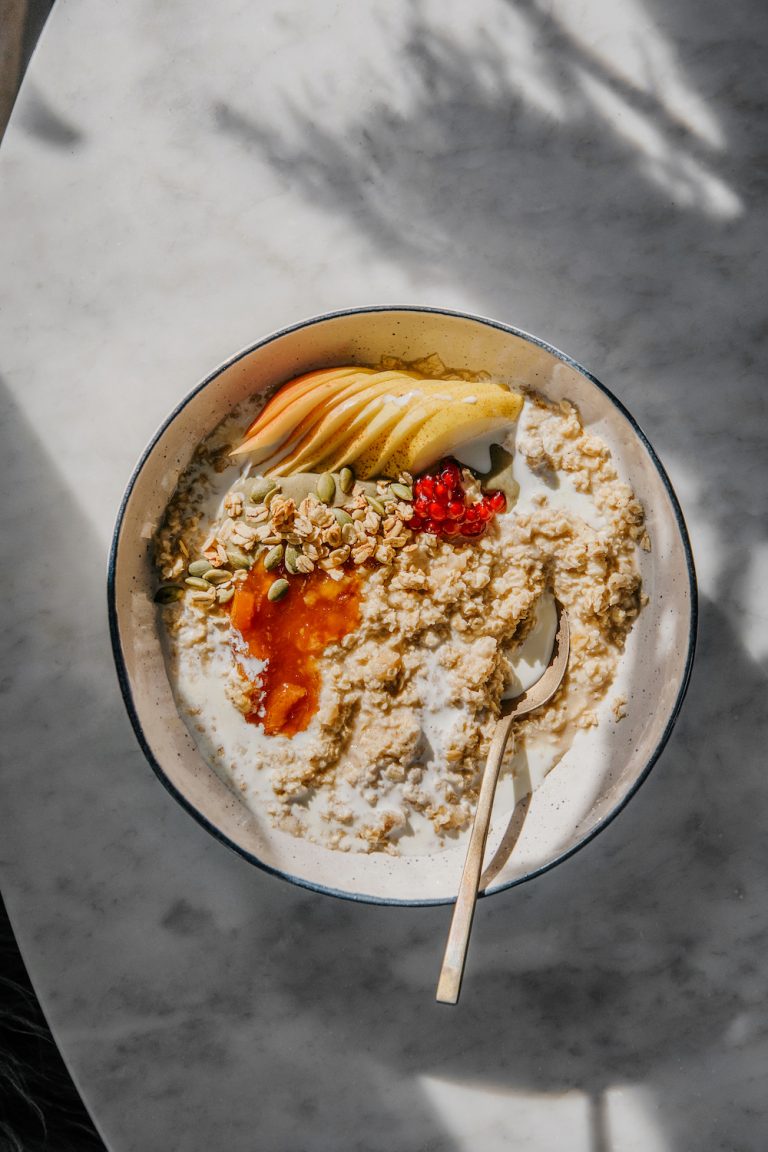 Why We Love It: This porridge is anything but boring. Sarah Copeland shared with us this delicious recipe that includes whole grains and fresh fruits. Pro tip: the best porridge recipes are cooked low and slow, whether on the stove or in a slow cooker.
Hero Ingredient: Papaya adds a refreshing flavor to every bite.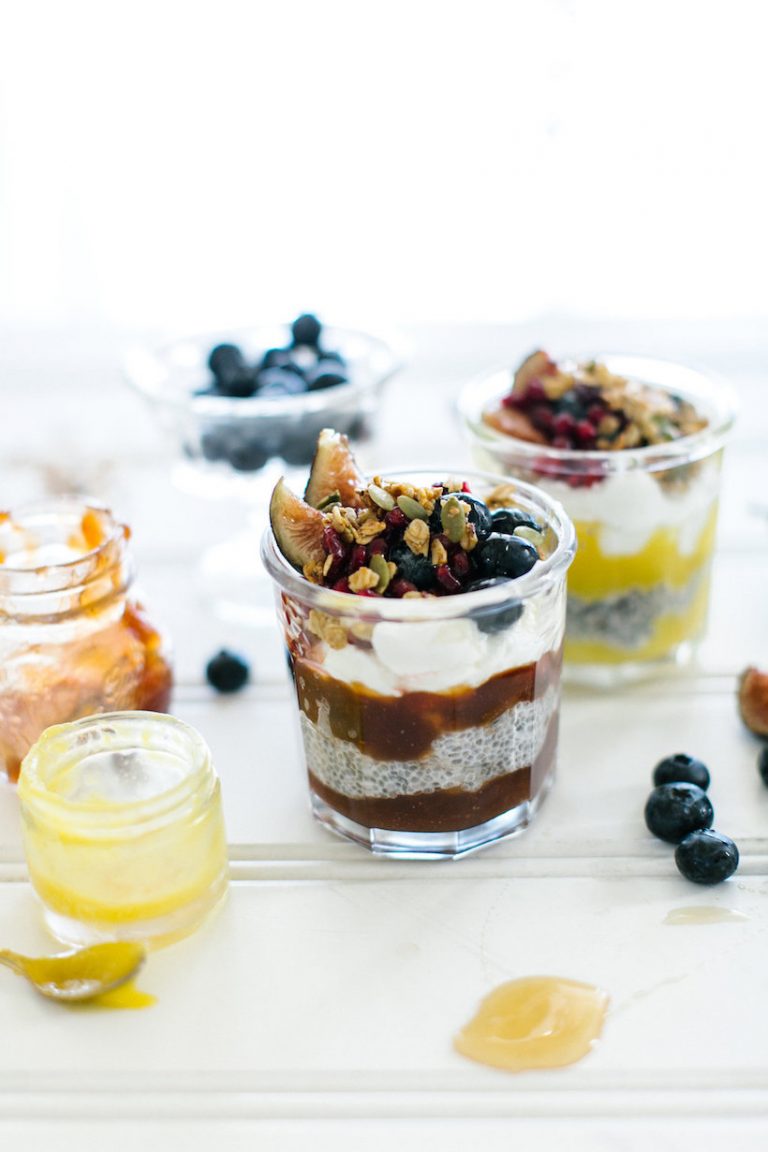 Why We Love It: Looking for a lighter option to enjoy on a summer morning? Look no further than yogurt parfaits. The blend of fresh fruit with rich and sweet Greek yogurt is a perfectly portioned and balanced morning bite.
Hero Ingredient: Honey and Greek yogurt are one of my favorite flavor combinations.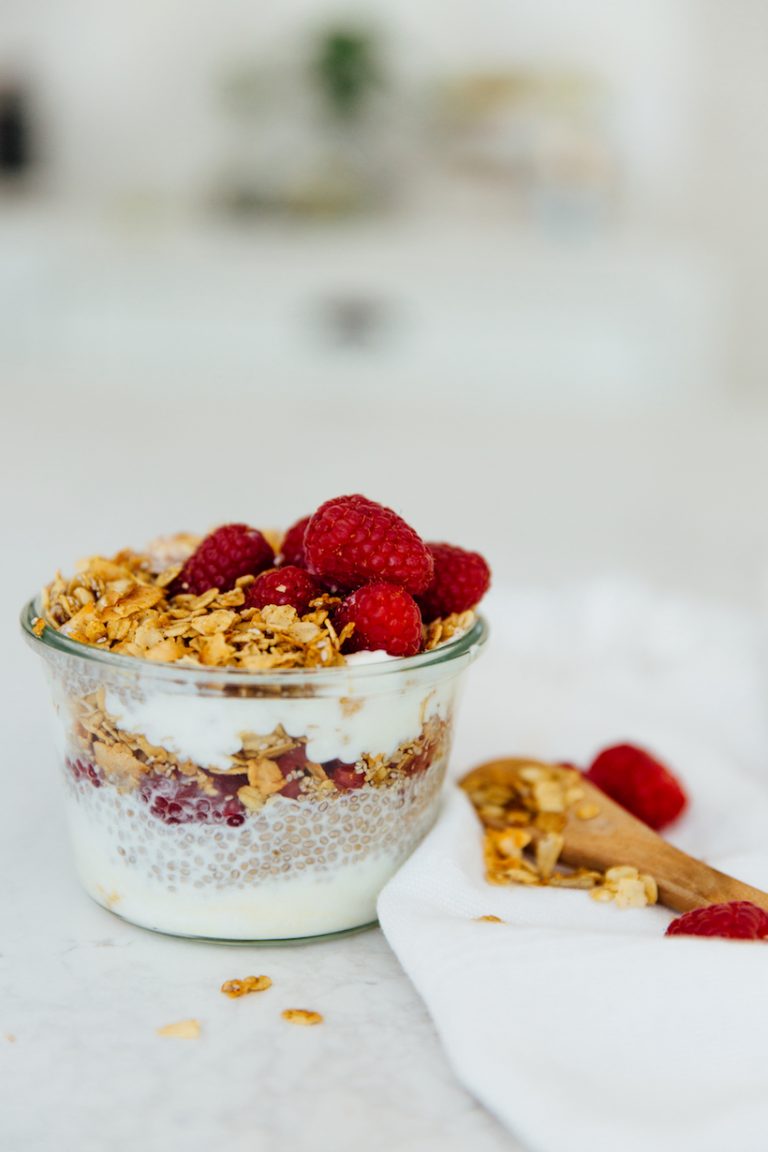 Why We Love It: Keep breakfast simple with this chia yogurt pudding with fresh raspberries. When it comes to make-ahead meals, this is one of my top ten. All of the ingredients can be kept in the fridge for whenever you need a quick bite.
Hero Ingredient: Homemade granola is the best topping for any yogurt dish.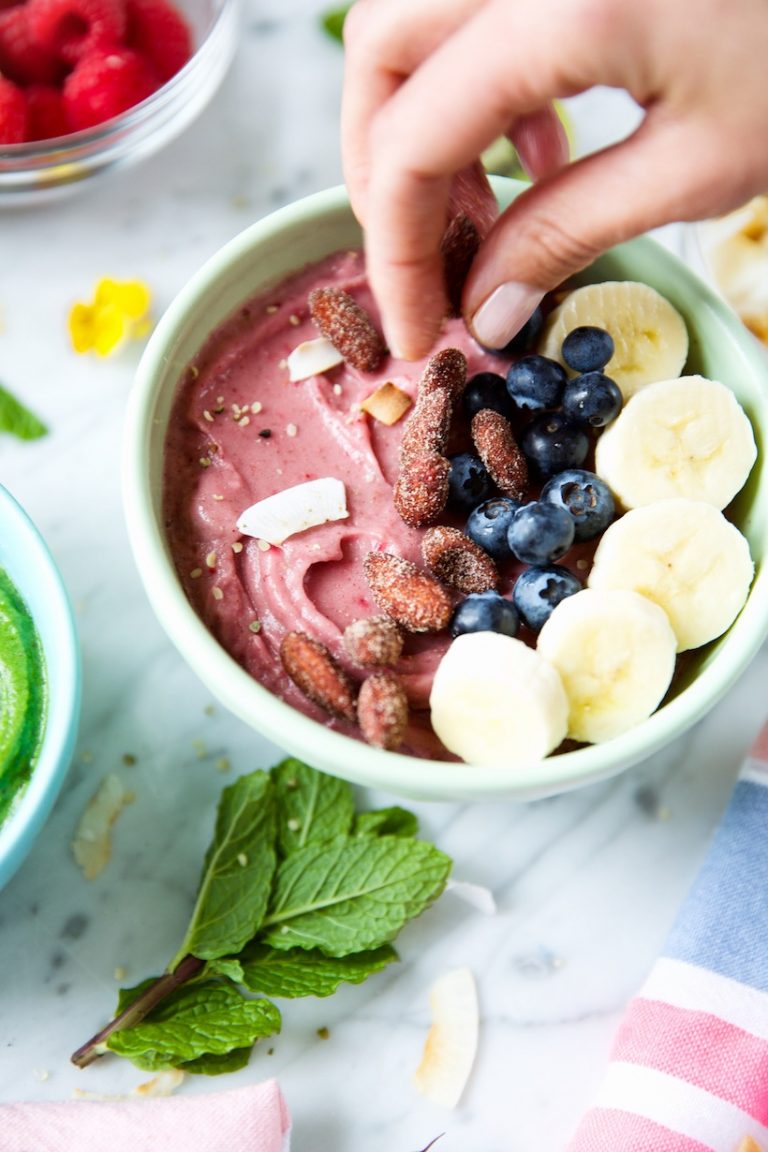 Why We Love It: Smoothie bowls scream summer, and this bowl brings all of the seasonal fruit flavors you've been craving. The base is beyond simple, and the toppings are up to your heart's desire.
Hero Ingredient: Granola, honey, and bananas are some of my favorite smoothie bowl toppings.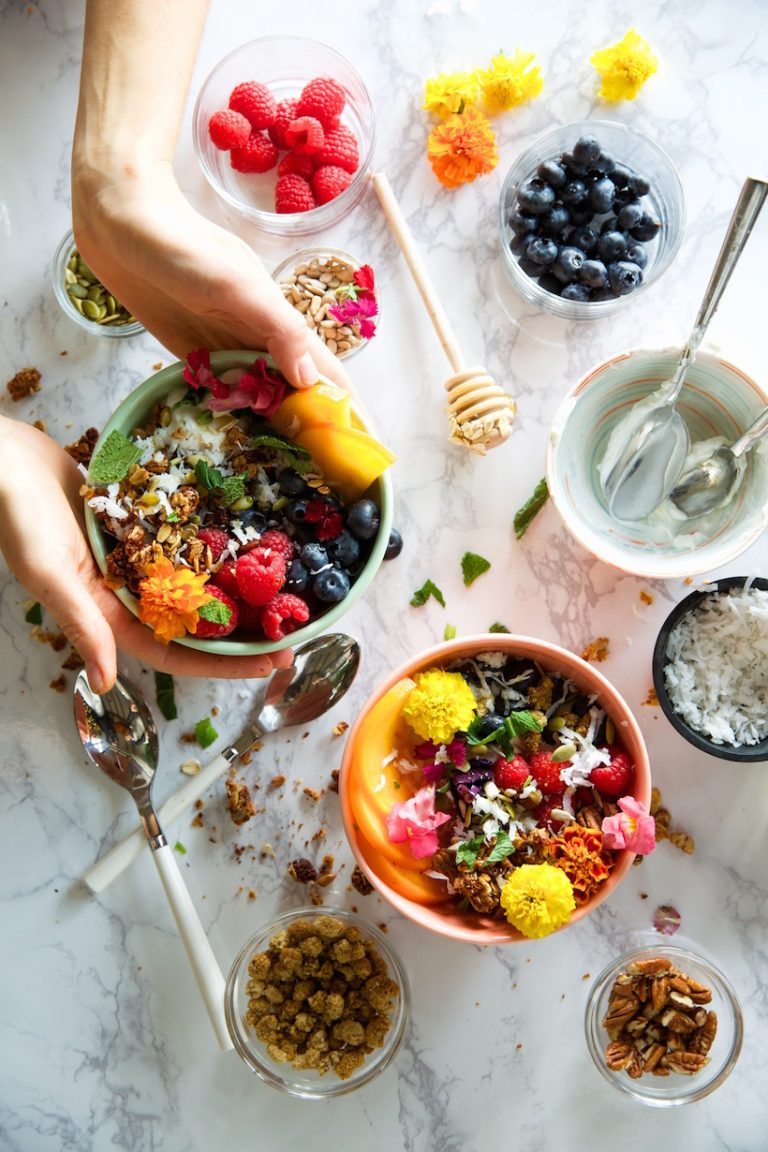 Why We Love It: This yogurt bowl with homemade granola has been a repeat in my kitchen this summer. It's so much healthier than store-bought granola with nowhere near the sugar content. Serve with coconut flakes and your favorite in-season fruit.
Hero Ingredient: Pecans are a great addition to homemade granola.
Egg Breakfasts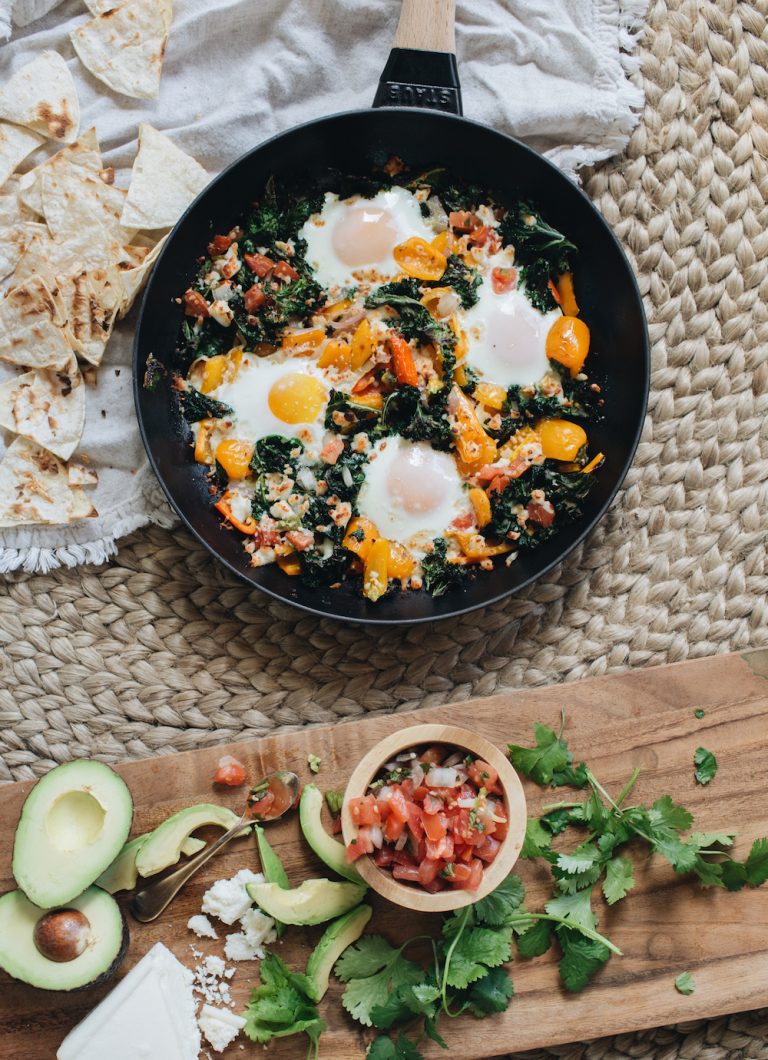 Why We Love It: These baked eggs are one of my favorite skillet recipes. They're jam-packed with flavor and nutritious ingredients. Kale, bell peppers, and eggs combine to create a one-pan meal that makes for the perfect savory breakfast or brunch.
Hero Ingredient: Top with fresh pico de gallo to pull this egg recipe together.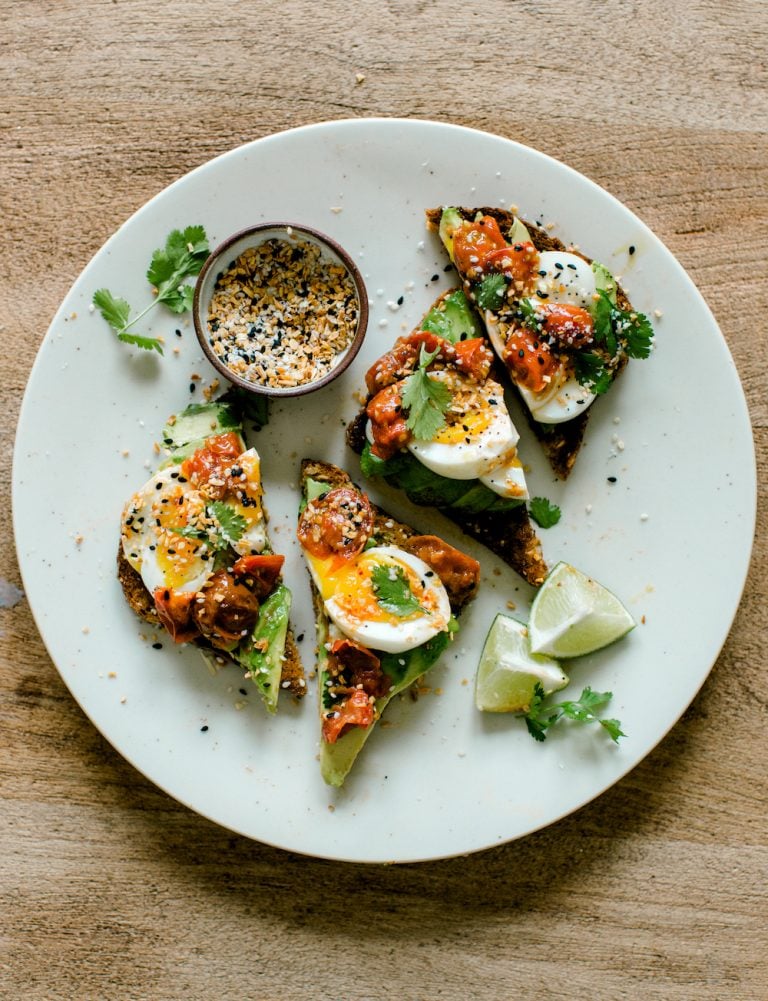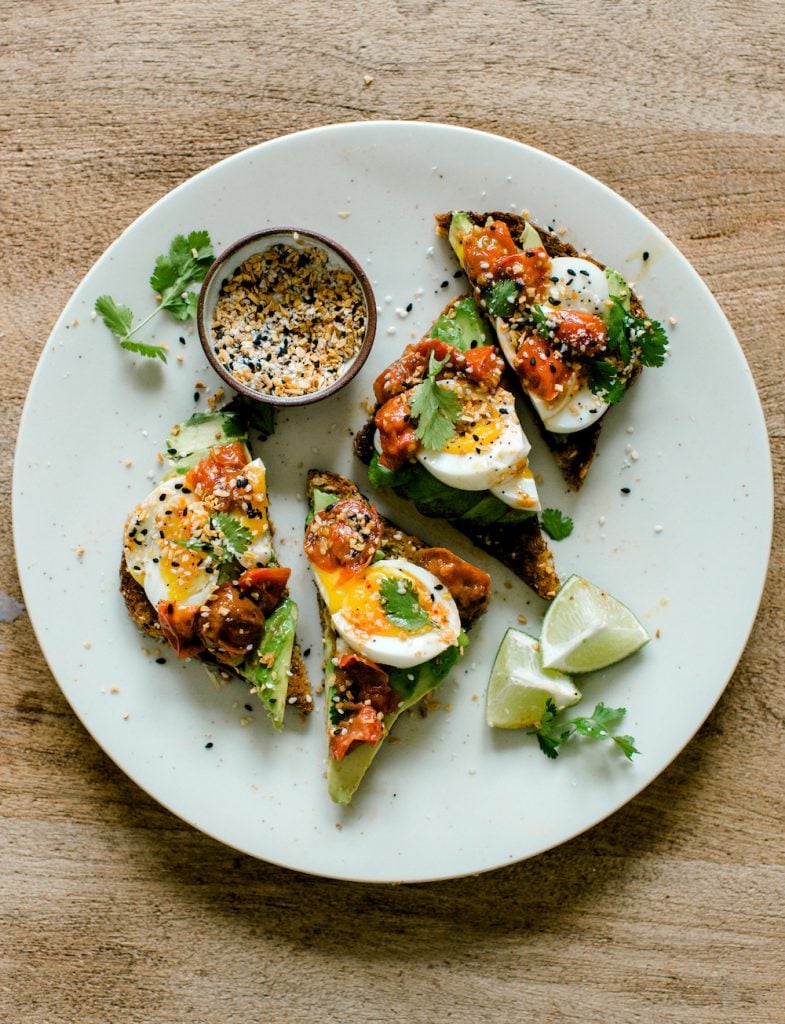 Why We Love It: Avocado toast is never a bad idea. I love pairing it with rich seeded bread and everything bagel seasoning. This medium-boiled, jammy egg is a great way to incorporate protein into your tasty toast without the hassle of the typical fried egg.
Hero Ingredient: Lightly sautéed cherry tomatoes make all the difference.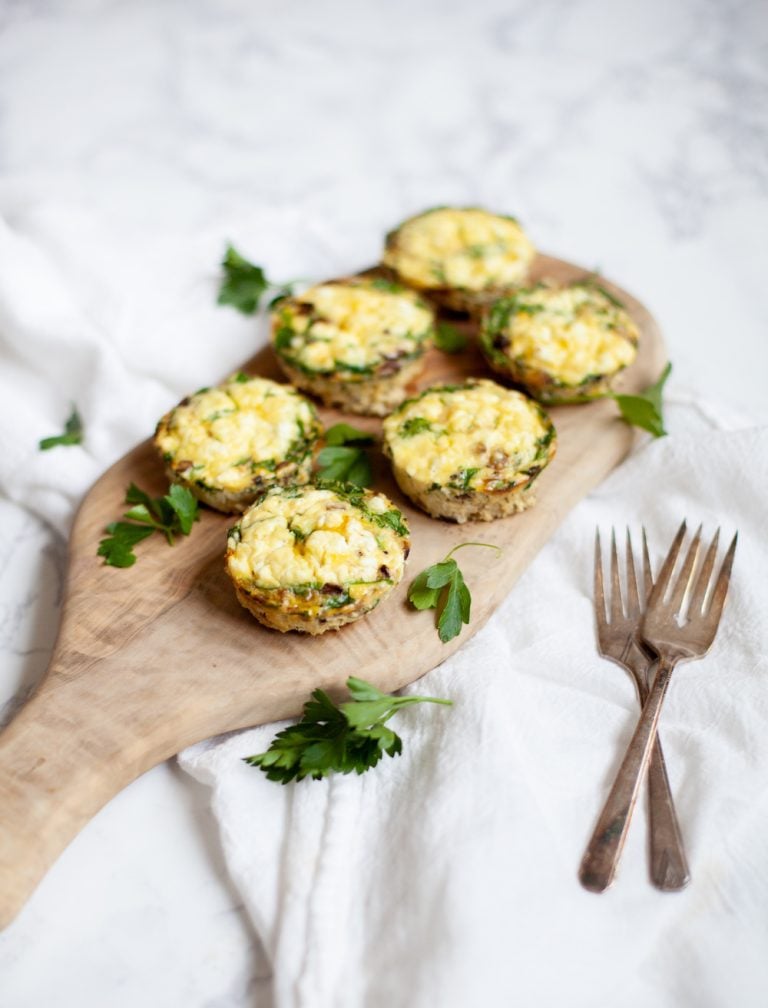 Why We Love It: If you're a fan of Starbucks' egg bites, you're in luck! This recipe is a healthier, homemade version, and the portion sizes are much more suitable for a full meal. These egg bites are perfect to heat up on busy mornings.
Hero Ingredient: Goat cheese brings great flavor and healthy fats.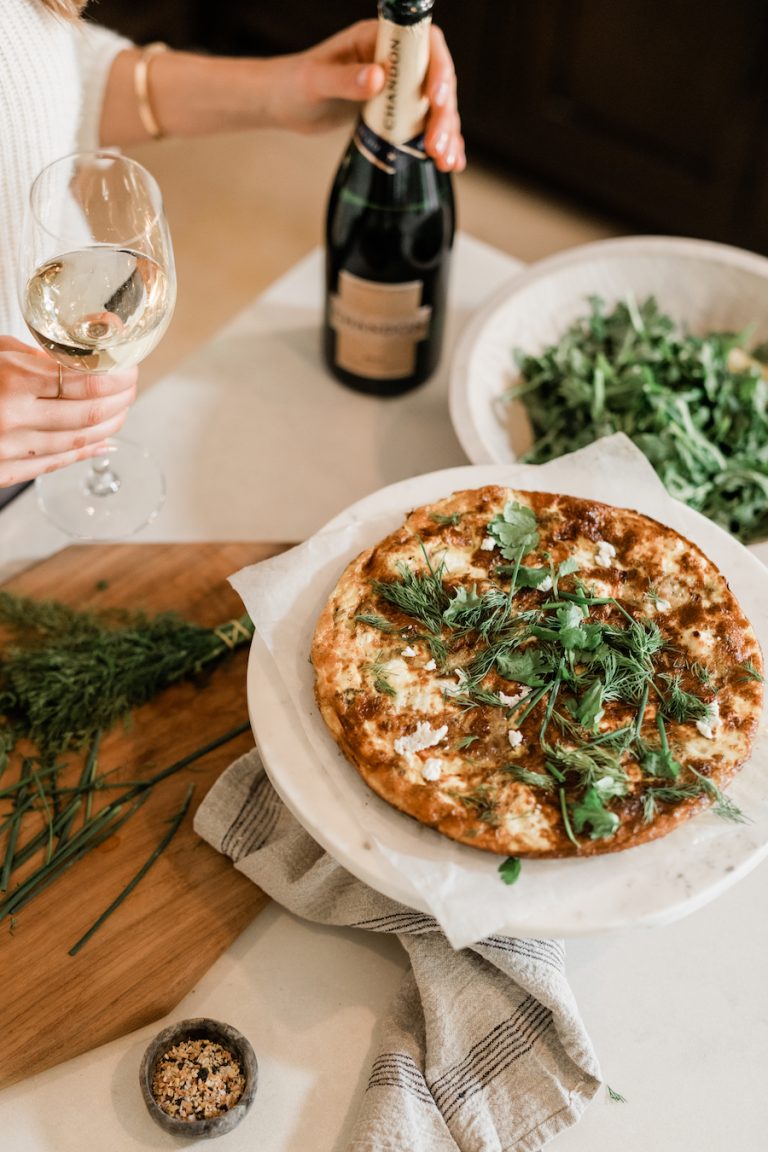 Why We Love It: If you're low on groceries, this frittata is the answer to your breakfast struggles. Top with fresh arugula and goat cheese for a savory breakfast that will feed any hungry brunch crowd.
Hero Ingredient: Any fresh herbs can elevate this frittata.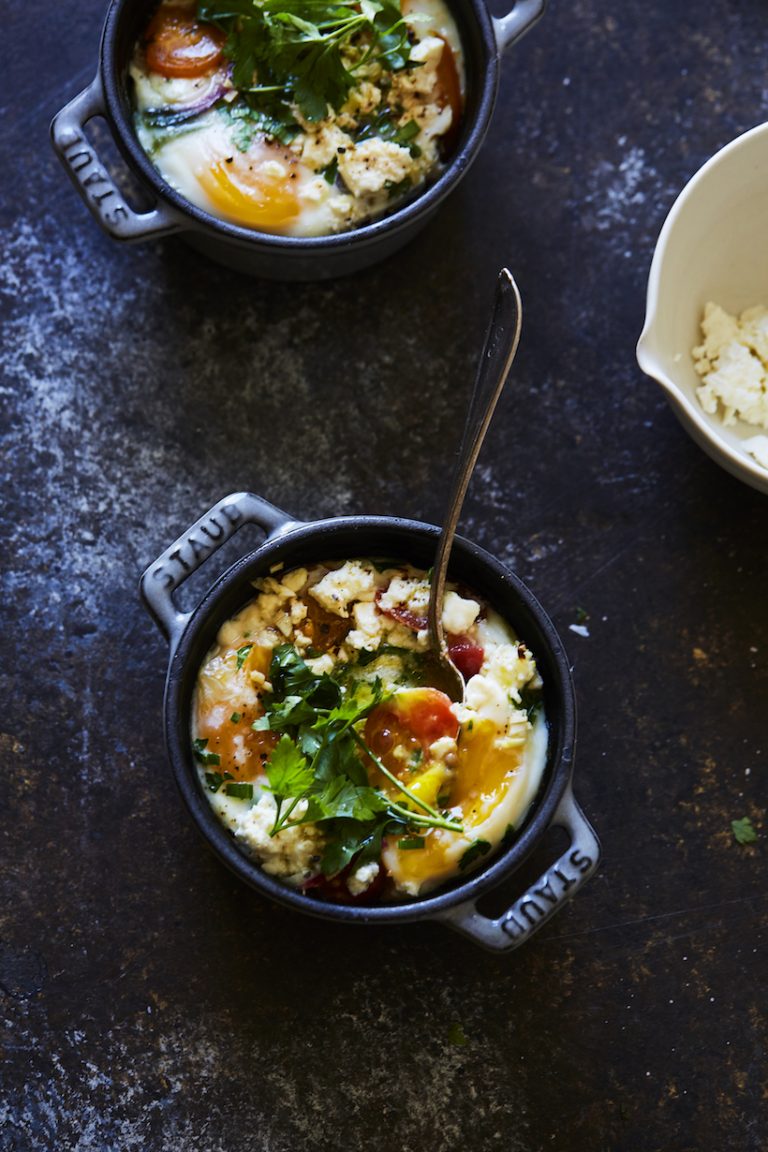 Why We Love It: Baked eggs just make mornings easier. Garlic, chives, thyme, parsley, onion, and tomato combine to create a burst of flavor in each bite.
Hero Ingredient: Serve with crumbled feta for added richness.